SAGE Quality
Incredible meals are easier to provide when your operation is managed efficiently
Part of what makes SAGE so different from our competitors is our system for controlling and reporting costs. With SAGE, you can rest assured that the dining dollar is going into what the customer sees: the satisfying food, the exceptional service and the inviting ambience.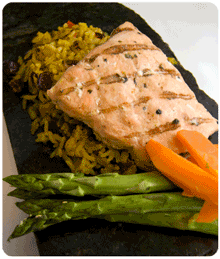 We create innovative menus to represent each client's tastes.
Fresh ingredients, sourced locally and prepared in small batches at every location, ensure that every customer enjoys the most flavorful cuisine possible.
We run professional kitchens in full compliance with all HACCP guidelines for safe food preparation.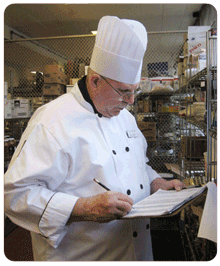 We manage all client expenses as if they were our own.
All data and documentation regarding the operation of an account belong to the client. SAGEware, our proprietary account management software, provides accessible, real-time reports.
And our statements are clear and comprehensive, following generally accepted accounting principles, so there are never any surprises.
We receive a management fee for our hard work.
We work for you. We aren't rewarded for running over budget, nor are we punished for saving money. Client satisfaction is our top priority.
Contact our Sales Team to learn how SAGE can transform your on-site dining services.