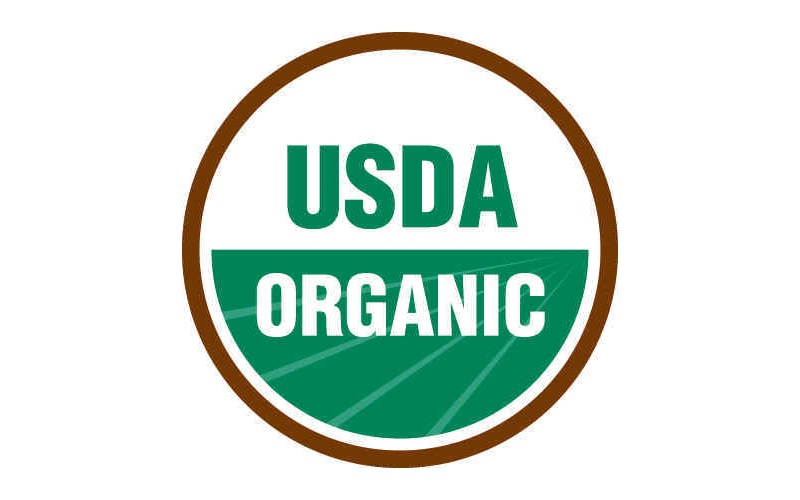 Today we have more choices than ever when it comes to produce ꟷ not only can we choose among many types of fruits and vegetables, but also between produce that's grown conventionally, organically, and sometimes locally. So how do we choose? Our Registered Dietitians spent over 100 hours combing through academic studies and other research to better understand fact from hype. We conducted this thorough level of research because we follow a facts-based approach. It's yet another way that SAGE continues to Define the Standard in school food service. Our latest white paper, "Facts Over Fear: Research-based Considerations for Sourcing Fruits and Vegetables," addresses the fear-inducing messaging behind conventional produce claims and explains how strategic sourcing from a combination of conventional, organic, and local produce is optimal.  
The biggest takeaway? Eat your fruits and veggies, no matter the source! Forgoing them constitutes a greater harm than consuming them with trace pesticide residue. Not eating enough fruits and vegetables is a public health concern ꟷ children on average consume only 40% of their daily fruit recommendations (including from fruit juice) and 7% of their recommended vegetables. Adults are not better off, with only 12% meeting daily fruit recommendations and 9% meeting daily vegetable recommendations. Given this, public health experts have concluded that the vast majority of Americans could do a better job of regularly eating any fruit and vegetables, no matter the source. 
We wrote this paper because we get lots of questions about how we source produce. Here's a FAQ for easy reference.  
1. Can you source all organic produce?  
Each community decides how much and how often it wants to source organic products. Factors to consider include community preferences, budget, and availability. If a client requests as much organic produce as possible, we can accommodate based on seasonal availability. Organic produce is grown on less land than conventional produce, so availability on a commercial scale is not always possible. We always make our clients aware of the cost differences, which are 25-100% higher than conventional varieties (Business Insider, 2018).  
2. What's your approach to fruits and veggies on The Dirty Dozen™ and The Clean Fifteen™ lists?  
These lists, published annually by the Environmental Working Group (EWG), claim to rank the "dirtiest" and "cleanest" fruits and vegetables based on pesticide residues. To minimize pesticide exposure, the EWG advises consumers to purchase only organic versions of all items on The Dirty Dozen™ list.  
The scientific community has called these lists into question because of the methodology used by the EWG to create them. The EWG's process does not quantify how much pesticides consumers are exposed to by consuming fruits and vegetables on their list. They consider six measures of pesticide residues, only one of which addresses exposure by volume. The remaining five measures account for merely the presence of pesticide residues (EWG, 2019). In other words, the EWG's methodology operates under the assumption that any presence of pesticide, regardless of volume, is harmful. We, and others in the scientific community, feel this is misleading. The level of pesticides detected on all foods on the Dirty Dozen™ list are far below levels harmful to humans. In fact, the majority are below 0.01% (1/10,000) of the levels established by the EPA as safe for human consumption (Winter, 2015). Given the safety of conventional produce commonly available for sale, we recommend sourcing from a combination of conventional, organic and local sources that best meet your nutritional and environmental needs. 
3. Can you source produce from farms that are local to us? What's the process? 
Yes! We're big advocates of sourcing locally. The food is fresher, the environmental impact is less, and the local economy is bolstered. Because we're not driven by large distributor volume rebates, we don't limit the number of local businesses your school can work with. We encourage each of our venues to purchase as much as possible from nearby suppliers, including food grown from campus farms and gardens. In 2017-18, we found that 40% of our purchases were manufactured, produced, or grown within a 150-mile radius of the communities they supply. 
To support local purchasing efforts, our Procurement Department collaborates with the Chefs at each school to identify potential partners and suppliers. Your SAGE District Manager visits all manufacturers, farmers, or suppliers to ensure they use Good Agricultural Practices and Good Manufacturing Practices and are Third-Party Certified. (It's important to note that some smaller local farms may in fact be organic but do not have official recognition because of the expense.) We also require that our broadline distributors identify which products are produced or grown locally.  
In serveries, there are signs highlighting organic items, sustainability programs, local farmers whose food is featured, and produce grown both on campus and within 150 miles of campus. Our catering menus highlight local ingredients and purveyors as do our daily line signs.