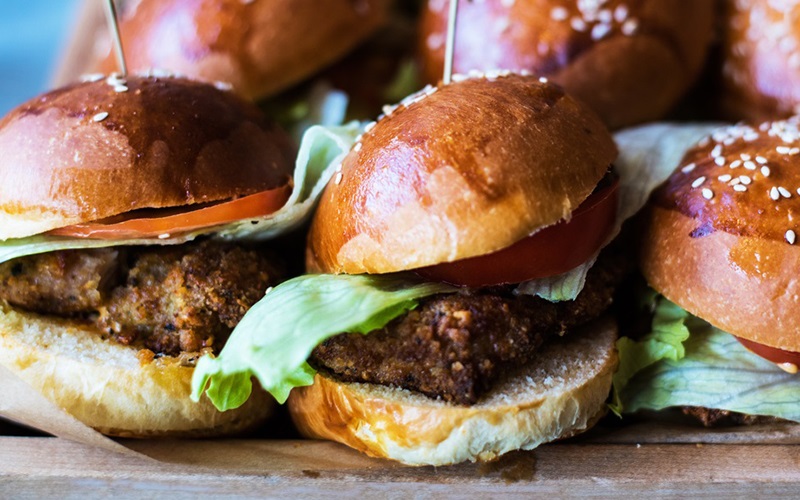 It's possible you might have heard recently that a plant-based revolution is happening in the U.S. The likes of Impossible™ Burger and Beyond Burger™ are increasing the number of plant-based proteins in the marketplace. While these products used to be found only in natural food stores, consider where they are today and how they've been performing: Dunkin' rolled out Beyond Sausage® breakfast sandwiches to more than 9,000 restaurants across the U.S.; Burger King debuted the Impossible™ Whopper® in St. Louis outlets, which had 18% more foot traffic than other chain locations for the month after the launch, and expanded its availability to more than 7,000 units nationwide; the Beyond Burger™ was the top-selling burger patty at Southern California locations of a grocery retailer, even outselling traditional cow burgers for a five-week stretch in 2018. 
There are a couple of reasons that consumers are stampeding toward plant-based, or alt, protein: #1 They want perceived healthier options, and #2 they want to feel that they're making better choices for the environment. 
For many years, we at SAGE have been encouraging omnivorous eaters to choose plant-based dishes because they have proven benefits for people and the planet. As a company focused on cooking food from scratch in small batches, we wanted to develop our position about these new products. We found some surprising things: 
Plant-based proteins aren't necessarily healthier for you than their beef counterparts.
The tropical oils that alt-protein burgers use to enhance texture make them comparable to beef burgers in saturated fat content. In addition, products currently on the market are higher in sodium than beef patties, averaging 15% of the daily value for sodium versus less than 5% in plain beef burger patties. On the other hand, alt proteins provide the benefits of fiber with 2-3 grams per serving, which isn't present in comparable meat options. You might also notice that alt-protein meats boast high levels of vitamins and minerals. Those were added later in the manufacturing process; they're not inherent in the product. 
Plant-based proteins have mixed results on the environment.

Research has shown that alt-protein production generates fewer greenhouse gases and uses less energy, water, and land than is required for beef. Simply producing a bean burger, however, would save even more. Further, there's been a lot of press devoted to deforestation caused by expanding palm oil and coconut oil plantations; coconut oil is a primary ingredient (top five) in most of these new burgers.
At SAGE, we have an All Foods Fit philosophy. We provide our communities with a wide variety of options, including vegetarian and vegan dishes, fresh fruits and vegetables, and whole grains. We're committed to cooking foods from scratch, which allows us to control our ingredients and provide clear, easy-to-understand ingredient and allergen labeling that lets all community members eat safely and confidently in dining halls. 
In our kitchens, we're constantly developing new plant-based recipes that will appeal to omnivores and vegetarians alike, from Vegan Kung Pao Cauliflower Bites to Quinoa Sliders with Harissa Mayonnaise and a wide variety of vegan and vegetarian burger patties.