This light, easy Middle Eastern salad packs a lot of superfoods into one fresh, healthy dish!
Ingredients:
1 cup red quinoa, prepared and cooled
¼ cup fresh lemon juice (from approximately 2 lemons)
¼ cup olive oil
2 teaspoons kosher salt
1 teaspoons ground black pepper
1 bunch scallions, minced (both white and green parts)
1 cup chopped parsley
1 cup chopped mint
1 cucumber, seeded and diced
1 red bell pepper, diced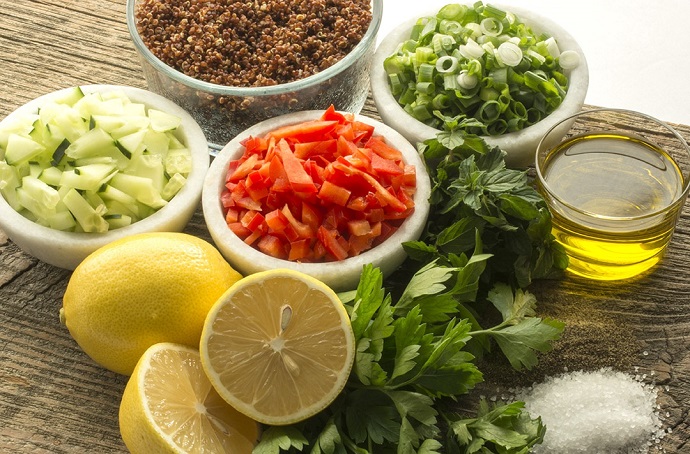 Preparation:
Step 1. In a medium bowl, mix cooled quinoa and other ingredients.
Step 2. Refrigerate a few hours so the flavors have a chance to develop.