02/04/20
From Our Kitchen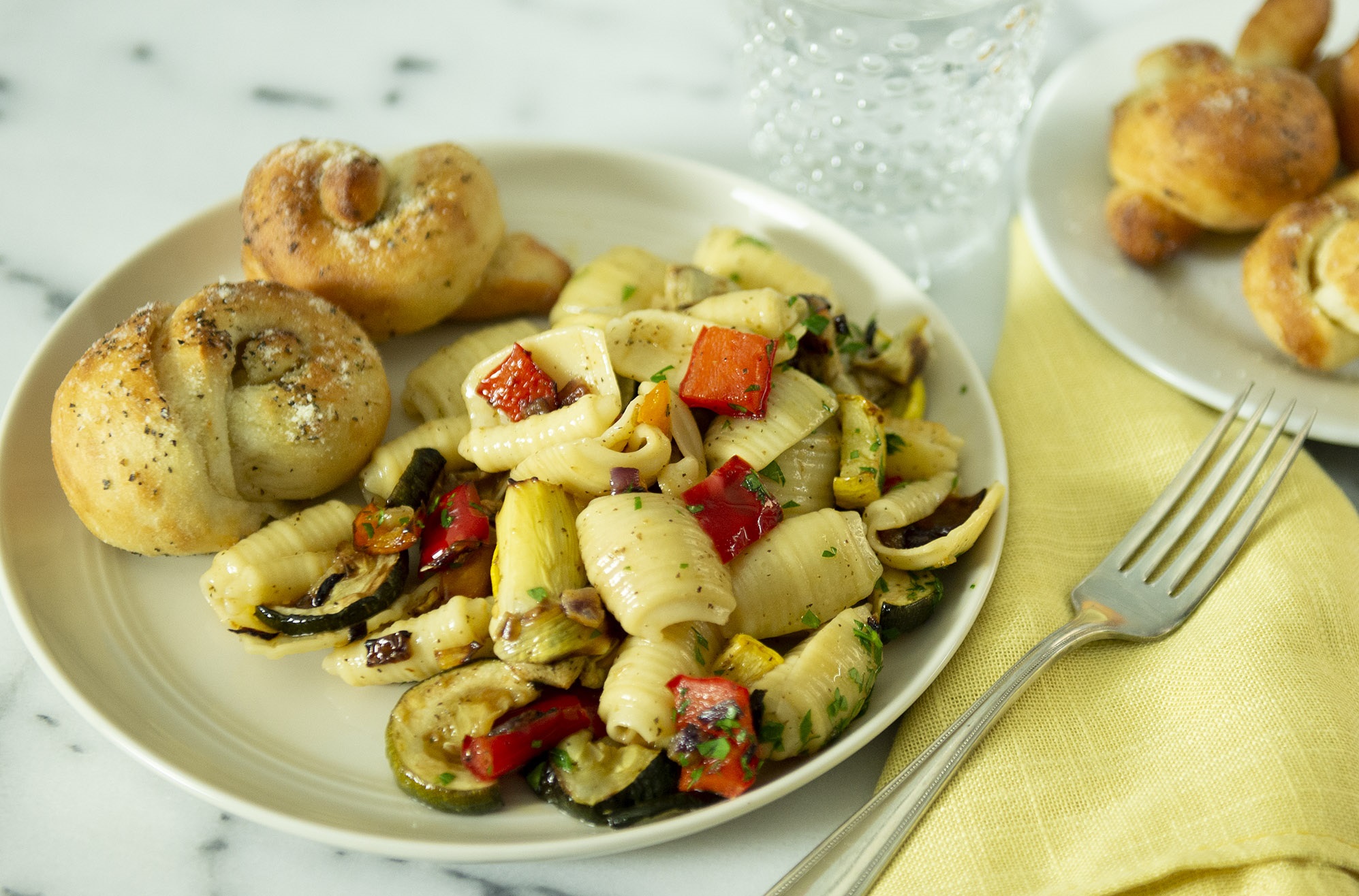 This veggie-packed pasta dish makes a great weeknight meal. Pair it with these Golden Romano Garlic Knots! Serves 6 Ingredients: 9 ounces farfalle pasta 1 cup diced yellow squash 1 cup diced zucchini ½ diced red bell pepper ½ diced green bell pepper ¼ cup diced red onions ¼ cup diced onions ¾ cup drained, chopped canned artichoke hearts 2 tablespoons balsamic vinegar 3 peeled, minced fresh garlic cloves 1 ½ teaspoons dried basil ½ teaspoon dried oregano ½ teaspoon...
02/17/20
Nutrition
,
Menu Builder
,
Performance Spotlight
Hello! We're here again with another edition of our blog series, "On the Road with RDs," where we invite you to follow along with our Dietitians as they visit venues, teach communities, and continue their education in the wide world of nutrition. This time, we're joining one of our Registered Dietitians, Taylor Chan, who recently visited Hillside School, Milton Academy, and Kimball Union Academy in the New England area. As a dietitian, I love food and talking about food...