Hello! We're here again with another edition of our blog series, "On the Road with RDs," where we invite you to follow along with our Dietitians as they visit venues, teach communities, and continue their education in the wide world of nutrition. This time, we're joining one of our Registered Dietitians, Taylor Chan, who recently visited Hillside School, Milton Academy, and Kimball Union Academy in the New England area.
As a dietitian, I love food and talking about food, so it's always a treat to get out of the office and into venues to connect with students, faculty, and SAGE Team Members over food!
During this trip, I highlighted our All Foods Fit philosophy. This brings a new perspective to nutrition by emphasizing why we eat rather than just focusing on what we eat. Nutrition is tightly interwoven in our social, emotional, cultural, and physical well-being, and we can support all of these by including a wide assortment of foods. We reinforce this All Foods Fit philosophy through the SAGE Spotlight Program®, which encourages practicing variety, balance, and moderation every day.
The schools I visited have strong athletic programs, so I also had the opportunity to educate those communities about our Performance Spotlight™ program, which provides fueling and recovery strategies. At lunchtime, students stopped by our display table to ask questions and sample our house-made sports bars and drinks, which are nut-free and made with simple ingredients to give athletes the fuel they need. We also talked about the important role that protein, carbohydrates, and fruits and vegetables play in supporting performance and how athletes can balance these foods while building their plates.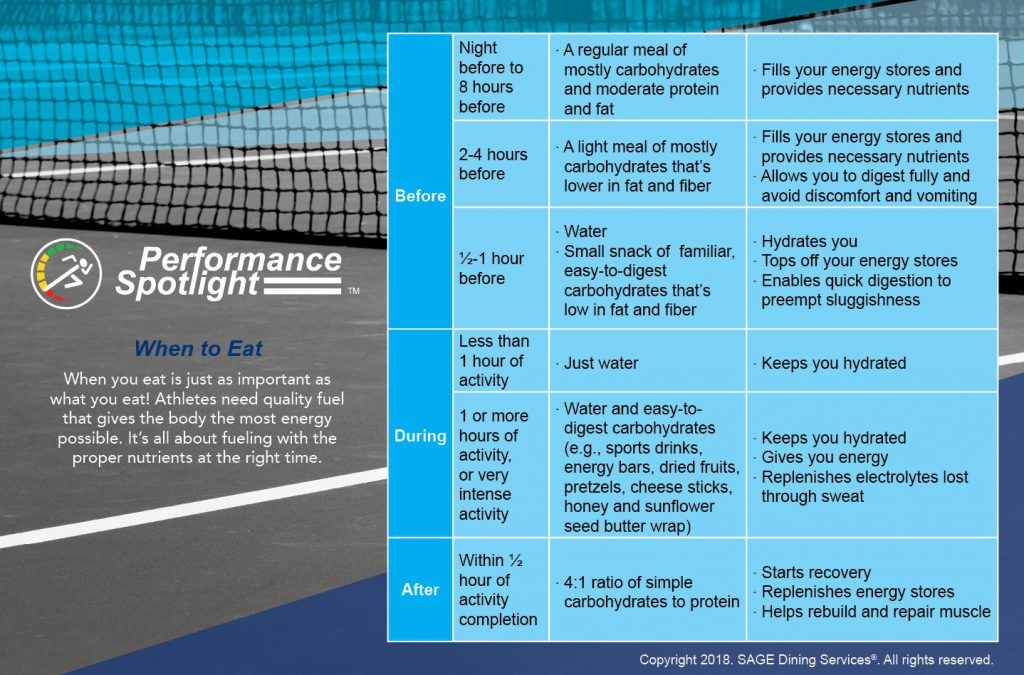 Besides the educational aspect of this trip, it was so much fun to spend time in the kitchen. I'm completely in awe of all the hard work our Team Members are doing behind the scenes! I also tasted lots of delicious food, visited stunning campuses, petted pigs on a school farm, and saw some real snow for the first time all winter (it's been a warm season here in Baltimore).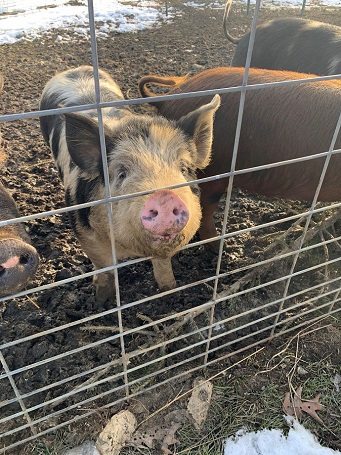 I can't wait for my next trip — excited to see where SAGE takes me next!