Spring's here! It's time to lighten up with fresh vegetables and greens. Try this simple, fresh salad that brings together the nuanced flavors of vibrant citrus, peppery arugula, and smooth, creamy goat cheese.
Serves 8
Ingredients:
For Salad:
3 red beets, washed, and destemmed
1 pound arugula, washed
8 ounces goat cheese, crumbled
1 cup orange vinaigrette dressing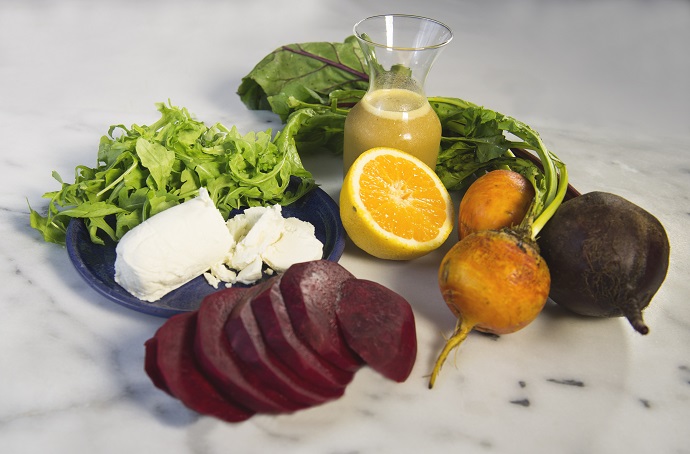 For Vinaigrette:
½ cup fresh-squeezed orange juice
¼ cup balsamic vinegar
2 tablespoons Dijon mustard
1 tablespoon honey
½ teaspoon kosher salt
¼ teaspoon ground black pepper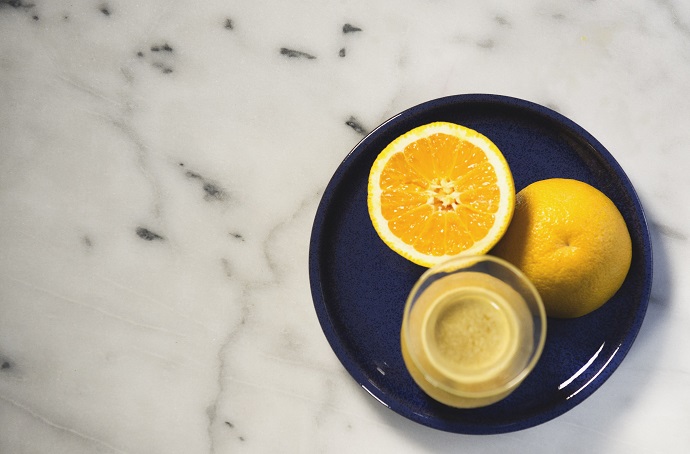 Preparation:
Step 1 Preheat oven to 350° F.
Step 2 Place beets in a deep baking dish and cover dish with aluminum foil.
Step 3 Roast beets for 45 minutes, or until fork-tender. Remove from oven and allow to cool.
Step 4 Use a small paring knife to peel and slice beets in ¼-inch-thick rounds. Discard peels.
Step 5 In a small mixing bowl, whisk together all ingredients for the vinaigrette.
Step 6 Toss arugula with vinaigrette to coat and season to taste with salt and pepper.
Step 7 Arrange beets and arugula on plate. Garnish with crumbled goat cheese.