As the summer months approach, grilling is a great way to bring everyone together, away from screens, and out of the house. Here are some great grilling tips from some SAGE Chefs.
Keep Your Cool
Don't grill on high heat! Use a medium to medium-high heat for even cooking.
'Tis the Season
Be sure to season both sides of the meat—try a blend of cumin, oregano, and smoked paprika to taste.
Sauce Optional
It's okay not to add sauce! If you do, baste it on toward the end of cooking. If you baste too early, the sugars will burn before the food is fully cooked. Think of sauce as a finishing glaze that just needs a few minutes to caramelize.
Patience Is a Virtue
Only flip the meat over once. Just leave it alone for a while with the grill lid closed. The food and fire do their work together without much help.
Hot Spot
There's typically a "hot spot" where the grill runs the hottest. It's ideal for grilling fruit because it takes less time to get markings on the fruit—and you're not trying to cook it, just warm it. Brush the fruit with a bit of butter or olive oil before grilling. Try pineapple sliced in rings, or nectarines and peaches halved and pitted.
Mix It Up
Grill flatbread pizzas, corn on the cob, quesadillas, and veggies like squash, zucchini, onion, eggplant, carrot, and jicama, sliced in long planks.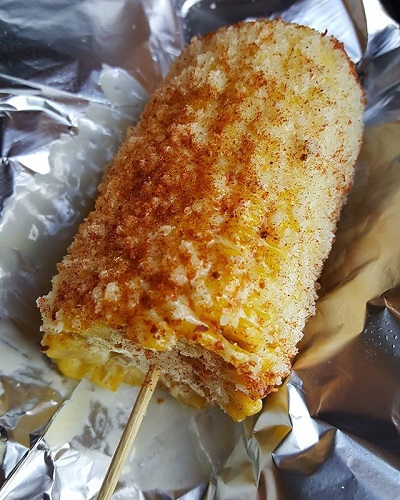 Multitask
Prepare food for a lot of different meals at once. Grill enough chicken and vegetables for a couple of days—use them to make salads, salsas, sandwiches, omelets, pasta tosses, and other quick summer meals.
Safety First
Be aware of cross-contamination! Watch out for tongs touching raw meat before cooked meat, hands touching raw meat before grill knobs and handles, juices dripping on pans and foil, and towels that've been used to wipe dirty hands. Remember, sanitizing a work station isn't just for restaurants and dining halls!