As stifling summer heat winds its way across North America, there's nothing like a cool, creamy lobster roll. Enjoy this indulgent New England staple at home!
Lobster Rolls
Yield: 8 Rolls
Ingredients:
½ cup unsalted butter, melted
1 shallot, minced
2 tablespoons minced fresh parsley
¾ cup mayonnaise
8 New England-style hot dog rolls
1¼ pound cooked lobster claw meat
½ teaspoon salt
½ teaspoon ground black pepper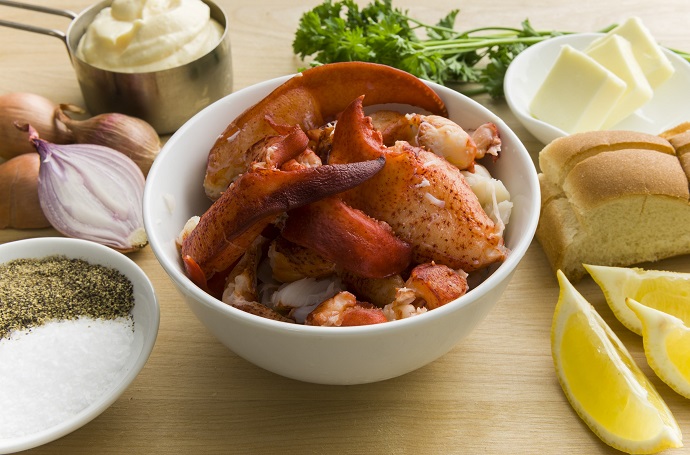 Preparation:
Step 1 In a frying pan on low heat, melt the butter. Set aside.
Step 2 In a small bowl, combine shallots, parsley, and mayonnaise.
Step 3 Generously brush both sides of the hot dog buns with melted butter and toast in pan until golden-brown. Set aside.
Step 4 In a medium bowl, combine lobster, mayonnaise mixture, salt. and pepper.
Step 5 Fill each roll with lobster mixture.
Step 6 Serve immediately.