This spicy, savory stew embodies the complex flavors of traditional Moroccan cuisine. It's so hearty and filling, you may just forget that it's vegan.
Serves 8
Ingredients:
3 medium carrots, diced
1 can chickpeas, drained and rinsed
2 cloves garlic, minced
1 1/3 cups green lentils, picked through and rinsed
1 red bell pepper, finely diced
1 sweet onion, finely diced
1 28 ounce can diced tomatoes
1 quart vegetable broth
1 teaspoon cinnamon
1 teaspoon kosher salt
1/2 teaspoon ground black pepper
1½ teaspoons paprika
¾ teaspoons cumin
2 tablespoons olive oil
1 bay leaf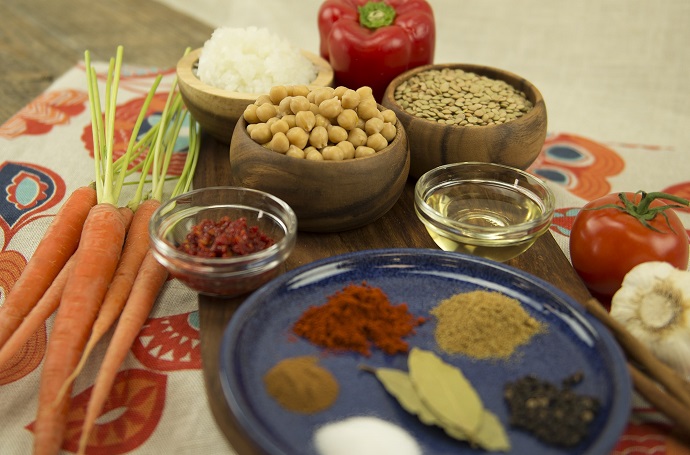 Preparation:
Step 1 Heat oil in stockpot. Add onions and garlic. Cook until onions are translucent.
Step 2 Add tomatoes, chickpeas, and carrots.
Step 3 Season with salt, pepper, cumin, cinnamon, and paprika.
Step 4 Add broth, lentils, pepper, and bay leaf. Bring to a boil.
Step 5 Reduce heat and simmer until lentils are tender, about 25 minutes.
Step 6 Remove bay leaf.