Who says tacos have to be filled with meat? This vegetarian taco recipe calls for cauliflower roasted with a smoky, tangy sauce. It'll spice up your Taco Tuesdays for sure!
Serves 4 (2 tacos each)
Ingredients:
¼ cup lime juice (about 2 limes)
1-2 tablespoons chopped chipotles in adobo sauce
1 tablespoon honey
2 cloves garlic
½ teaspoon salt
1 head cauliflower, cut into bite-sized pieces
1 tablespoon vegetable oil
1 small red onion, halved and thinly sliced
1 15-ounce can black beans, warmed
8 corn tortillas, warmed
½ cup crumbled queso fresco or feta cheese
Sliced red cabbage, fresh cilantro, guacamole, jalapeno slices and lime wedges for serving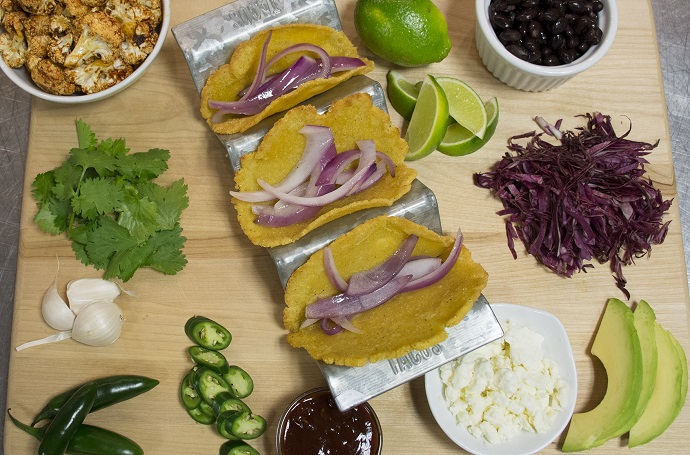 Preparation:
Step 1: Preheat oven to 450 ºF. Line a baking sheet with foil.
Step 2: Combine lime juice, chipotles, honey, garlic, and salt in a blender. Process until mostly smooth.
Step 3: Place cauliflower in a large bowl, add the sauce, and stir to coat. Transfer to the baking sheet and sprinkle with onions and oil.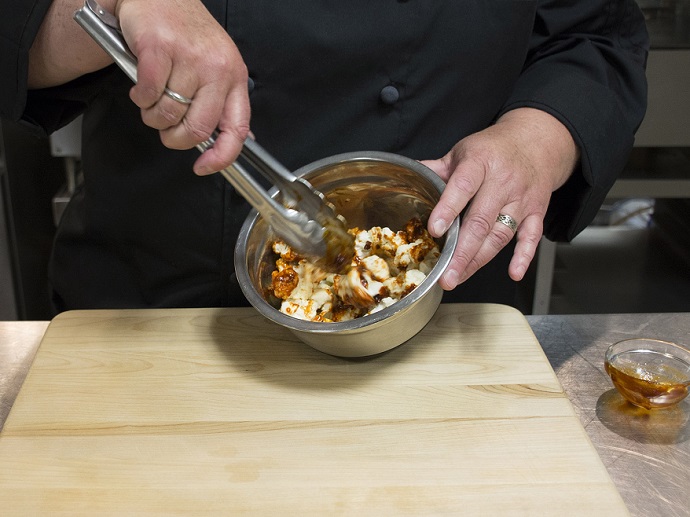 Step 4: Roast until the cauliflower is tender and browned, about 18 to 20 minutes, stirring once.
Step 5: Serve the cauliflower and beans in tortillas. Top with cheese and garnished with cabbage, cilantro, guacamole, jalapenos, and lime wedges.