This crispy, gooey, golden wonder is the sandwich to crown all sandwiches.
Serves 1
Ingredients:
2 slices challah bread
1 tablespoon butter
2 slices Swiss cheese
3 ounces sliced ham
3 ounces sliced roasted turkey breast
1 tablespoon raspberry jam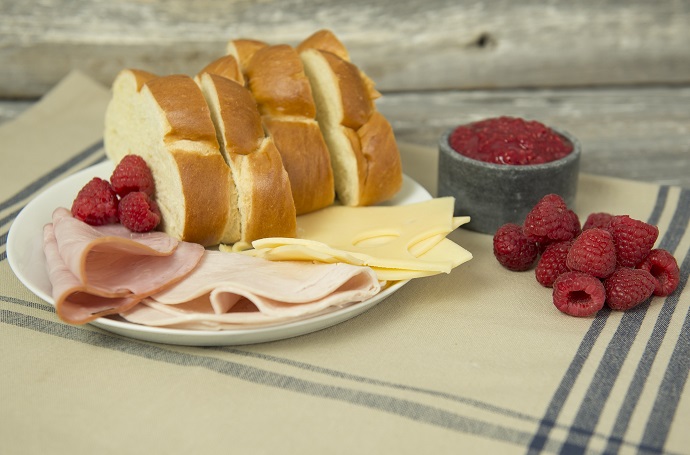 Preparation:
Step 1: Spread butter on one side of challah. Add to grill buttered side down.
Step 2: Layer the first slice of Swiss, ham, raspberry jam, turkey, and the second slice of cheese.
Step 3: Spread butter on one side of the remaining challah and place atop sandwich, buttered side up.
Step 4: Flip and continue to grill until golden brown on both sides.