04/29/16
Growing SAGE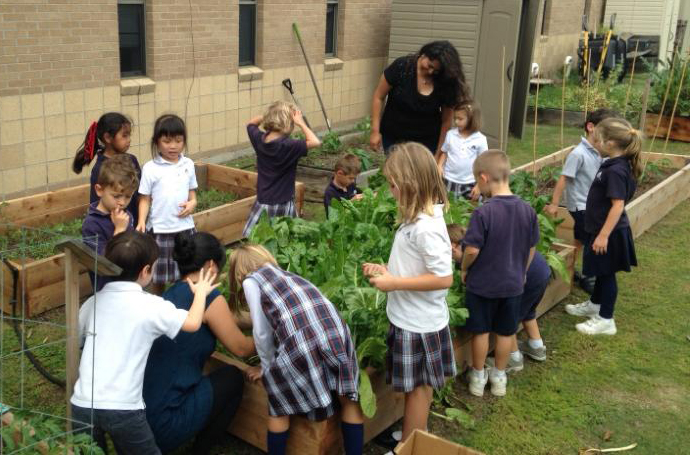 This "Growing SAGE" post brings us to the Lone Star State, where we'll feature The Awty International School's gardens in Houston, Texas. Take a look around these lively gardens any time of year, and there's an abundance of colorful produce! Broccoli, cauliflower, turnips, beets, carrots, garlic, spinach, cucumbers, strawberries, eggplants, bell peppers, tomatoes, peas, artichokes, and herbs all make a vibrant showing in the campus' 18 raised beds, each of which is 32 square feet The SAGE Team at Awty has...
04/22/16
Gardens
,
From Here. From Near.
,
SAGE Community
,
Growing SAGE
We're celebrating Earth Day with a "Growing SAGE" post. Nearly 80% of our schools have gardens, so there's plenty of ground to cover! We'll begin with McDonogh Roots Farm, a thriving farm on the McDonogh School campus in Owings Mills, Maryland. Providing fresh potatoes, zucchini, squash, cucumbers, tomatoes, and herbs for SAGE's dining service at the school is just one aspect of this farm's mission. The farm was also created to donate food to those in need and to teach...