We're celebrating Earth Day with a "Growing SAGE" post. Nearly 80% of our schools have gardens, so there's plenty of ground to cover!
We'll begin with McDonogh Roots Farm, a thriving farm on the McDonogh School campus in Owings Mills, Maryland. Providing fresh potatoes, zucchini, squash, cucumbers, tomatoes, and herbs for SAGE's dining service at the school is just one aspect of this farm's mission. The farm was also created to donate food to those in need and to teach students of all ages about farming.
The farm's impact on students and their outlook on fresh food has been significant. For many kids who visit, the first bite of a warm, juicy tomato plucked from the vine is the difference between "I hate tomatoes," and "I love these!" Those tomatoes, started from seed by first graders, produced more than 200 pounds of bountiful beauties. According to SAGE Food Service Director (FSD) Janet Braun,"The harvest was so big, for the entire month of September, we never had to buy a tomato product!" From the salad bar to scrumptious pizza sauce, the students at McDonogh were treated to fresh tomatoes in just about every dish they could imagine.
Like any successful and sustainable farm, McDonogh Roots relies on its pollinators. The farm maintains a robust bee colony that produces delicious honey, keeping students in the Bee Club very busy and supplying the dining hall with an all-natural sweetener. The SAGE team makes good use of the bees' and the students' hard work, baking a mouth-watering honey cake for the McDonogh Roots farmers market and making tangy glazed carrots for students in the dining hall.
Equally as impressive as the farm's commitment to education and community is its yield. Middle schoolers recently planted 350 pounds of potatoes, which will translate into close to two tons of potatoes—that's 4,000 pounds—for the Maryland Food Bank and other local food pantries. There will be plenty to share with SAGE, as well. FSD Janet is already planning for this harvest and researching delicious potato recipes. Apple Potato Latkes, Baked Potato Wedges, Mashed Potatoes—the possibilities are endless!
All farm food that is served in the dining hall is identified with a McDonogh Roots sign—a logo everyone in the community knows well because they see it so often. The SAGE team is accustomed to using everything the farm has to offer, even displaying its wildflowers as centerpieces. They've been a partner with the farm since it first took root, and they can't wait to watch it grow!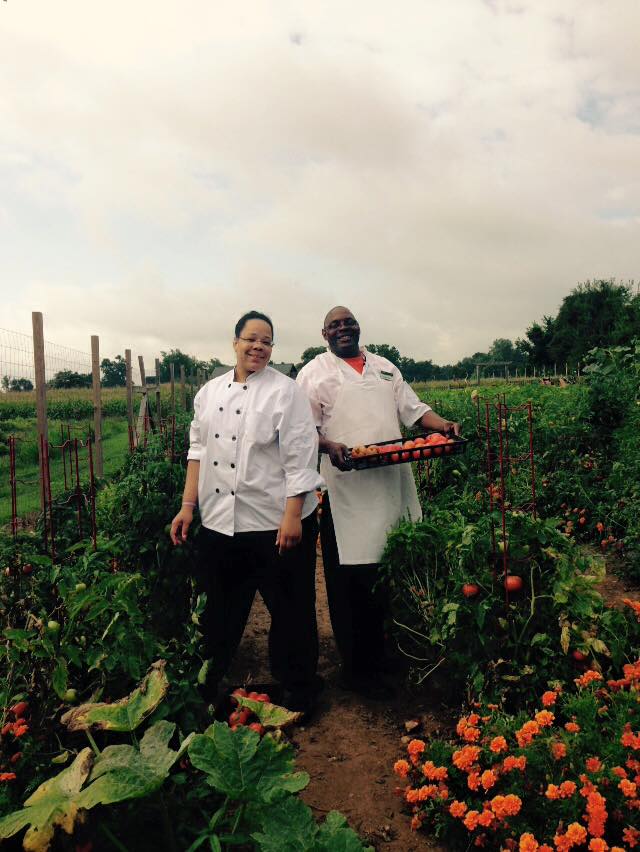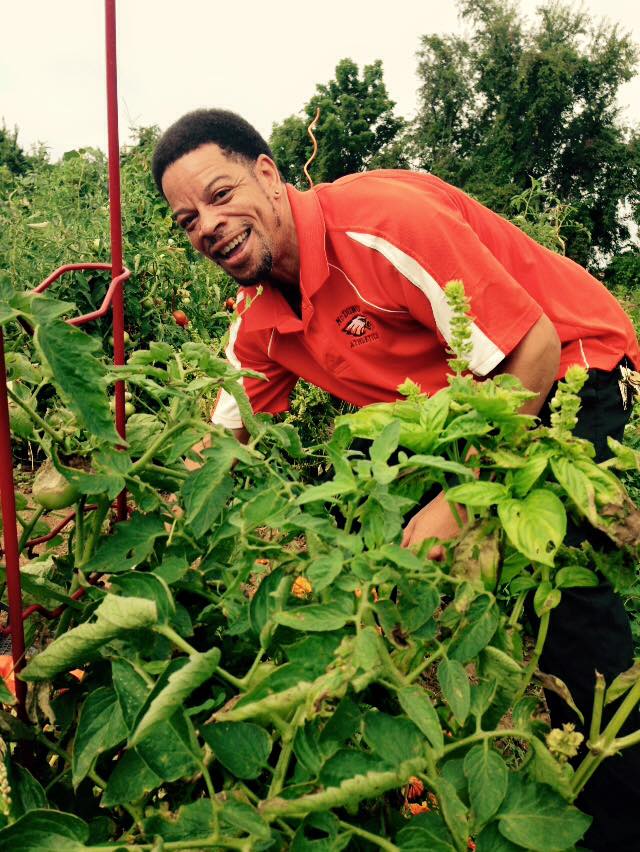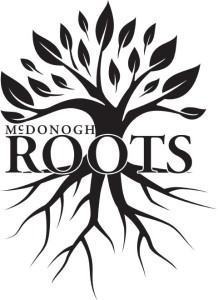 To learn more, check out mcdonogh.org/roots.
Happy Earth Day!