Summer heat got you beat? Have a scoop of this delicious strawberry cheesecake ice cream! Creamy and fruity, with just a hint of tartness, it'll hit the spot every time. Enjoy it in a simple sundae, sandwiched between spicy gingersnaps, or as the base to a perfectly pink milkshake.

Strawberry Cheesecake Ice Cream
Yield: Serves 8
Ingredients:
1 quart (4 cups) strawberries, chopped
8 ounces cream cheese, softened
3/4 cup granulated white sugar
1 cup milk
1 tablespoon lemon juice
1/8 teaspoon salt
1/2 cup heavy cream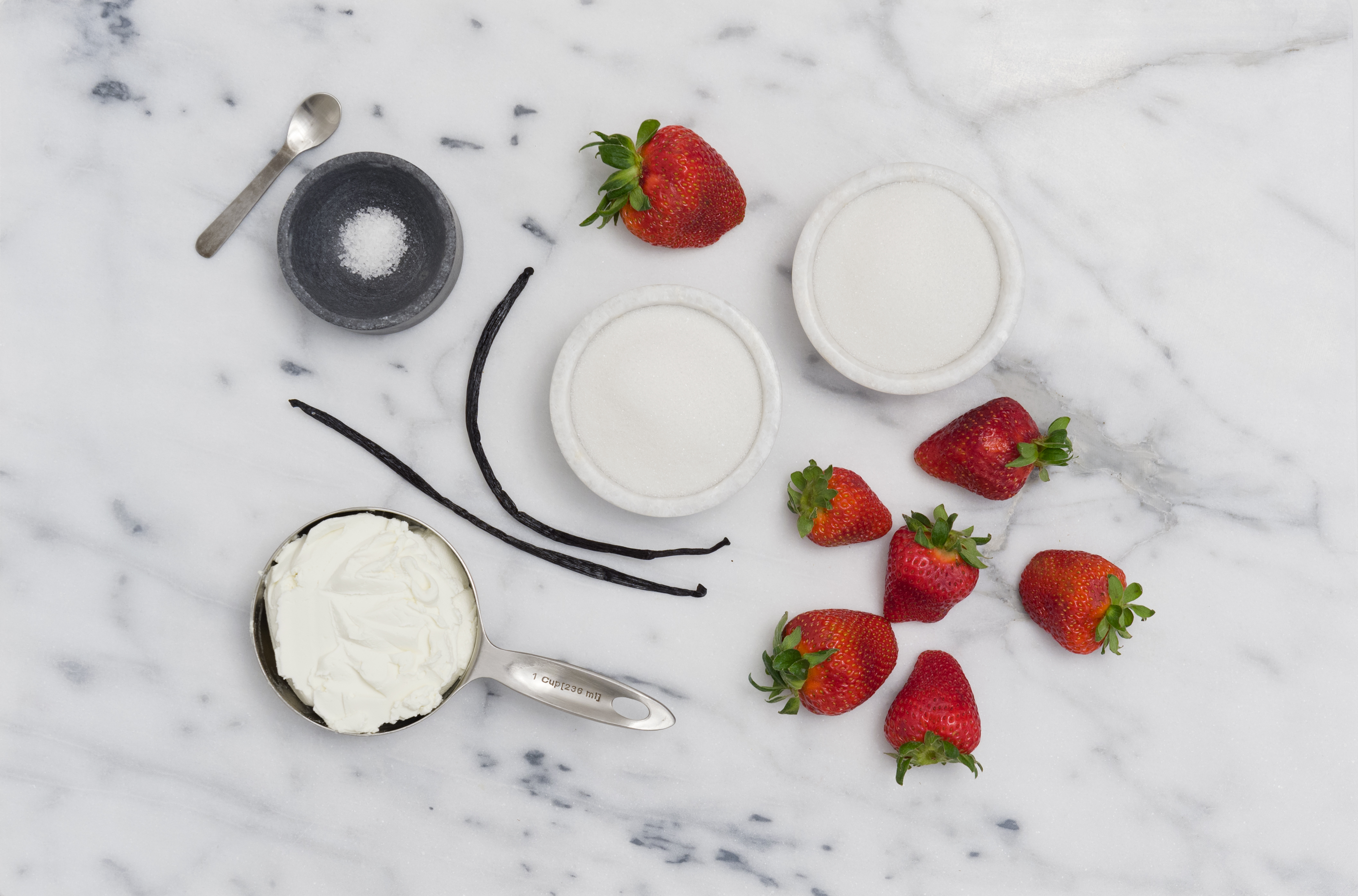 Preparation:
Step 1 Puree strawberries in a blender or food processor with cream cheese, sugar, milk, lemon juice, and salt.
Step 2 Stir in heavy cream and chill overnight.
Step 3 Freeze in an ice cream maker.