SAGE Standards #2 and #3: We use fresh fruits and vegetables and we offer fresh salads and house-made dressings.
What We Do
We offer two kinds of fresh-cut fruit every day, serve fresh fruit salad every Friday, and offer fresh fruit as an alternative to sugary dessert items.
We serve fresh vegetables daily, including one plain steamed veggie, as an accompaniment to our main entree. We also offer grilled and raw veggies for sandwiches and wraps, and to accompany our soups.
We offer at least two different types of salad greens every day, at least three house-made composed salads (which include several ingredients in interesting and flavorful combinations), and at least two dressings made from scratch every day from a short list of recognizable ingredients. We provide a variety of toppings for those salads, including dried fruits and seeds, for added nutrients and flavor.
We prepare Spa Water, filtered water infused with fresh fruits and herbs, as a delicious daily alternative to sugar-sweetened beverages.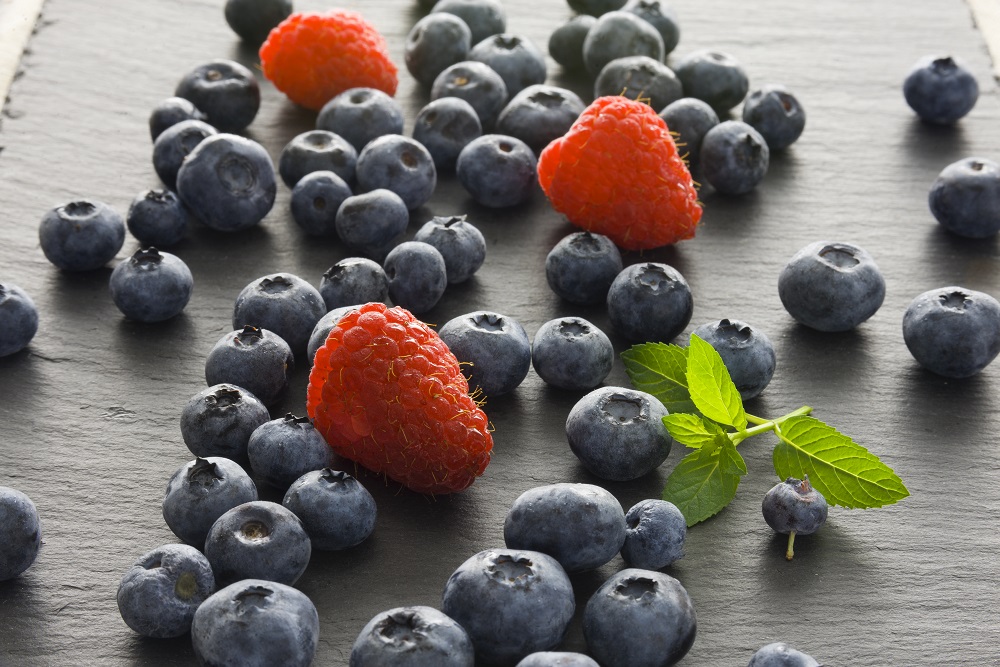 Why We Do It
Fruits and vegetables are a valuable source of vitamins, minerals, and fiber, and they're associated with a reduced risk of health problems like heart disease and cancer. According to the United States Department of Agriculture, school-age Americans are consuming less than the recommended amount of vegetables—which is a problem, because produce is dense in nutrients children need, like fiber, calcium, vitamin C, and potassium. By offering a variety of ingredients and composed salads makes eating vegetables tasty, convenient, and customizable, we increase the likelihood that our students will eat their veggies. By making our own salad dressings, we can limit the amount of added sugars and sodium they contain, and avoid the use of trans fats altogether—so those healthy veggies don't end up doused in empty calories.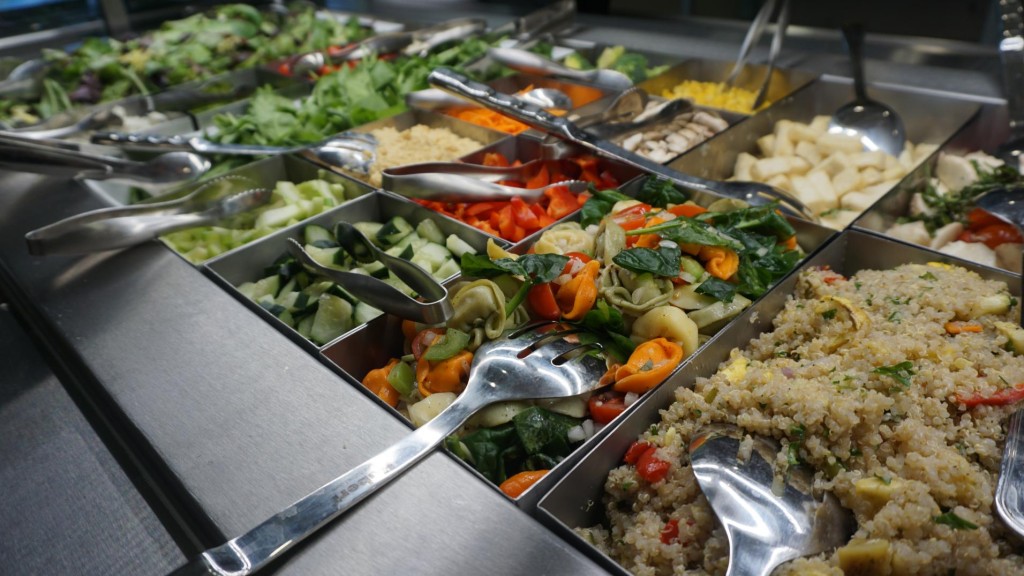 We prefer fresh vegetables to canned because canned vegetables typically contain high amounts of sodium. Overconsumption of sodium can lead to long-term health issues like high blood pressure and heart disease. The same goes for fresh versus canned fruit. Canned fruit in syrup contains added sugars. Overconsumption of added sugars can lead to long-term health issues like cancer, diabetes, and heart disease. Frozen produce can be a good substitute if fresh isn't in season, but we prefer fresh for better flavor and texture. Some canned and frozen vegetables can be of poor quality in both texture and taste.
If getting your daily dose of fruits and veggies is difficult, try these strategies to keep things interesting:
-Join a Community Supported Agriculture program, or visit your local farmer's market for a variety of fresh fruits and veggies.
-Prepare them in multiple ways—like baking, grilling, roasting, sauteing, and pureeing.
-Combine them with different whole grains, lean meats, healthy fats, and other produce.
A little effort will go a long way toward making healthy eating exciting. Take it from Jacqueline Landry, Head of School at Marymount High School in Los Angeles: "Our faculty are eating more vegetables because SAGE cooks them in such interesting ways. I love seeing them eat healthier foods!"