This filling quinoa salad will catch your eye with the rich, autumnal allure of its golden-brown squash and bright burgundy berries. For a satisfying vegan option, forgo the feta and swap agave for honey.
Quinoa Salad with Butternut Squash and Cranberries
Yield: 8 -1/2 cup servings
Ingredients:
2 cups butternut squash, cubed
1/4 cup olive oil, divided
1 teaspoon salt, divided
1/2 teaspoon ground black pepper, divided
2 cups quinoa
1/2 cup feta, crumbled
1/4 cup sweetened dried cranberries
2 tablespoons fresh parsley, chopped
1 orange, juiced
1/2 tablespoon orange zest
1/2 tablespoon honey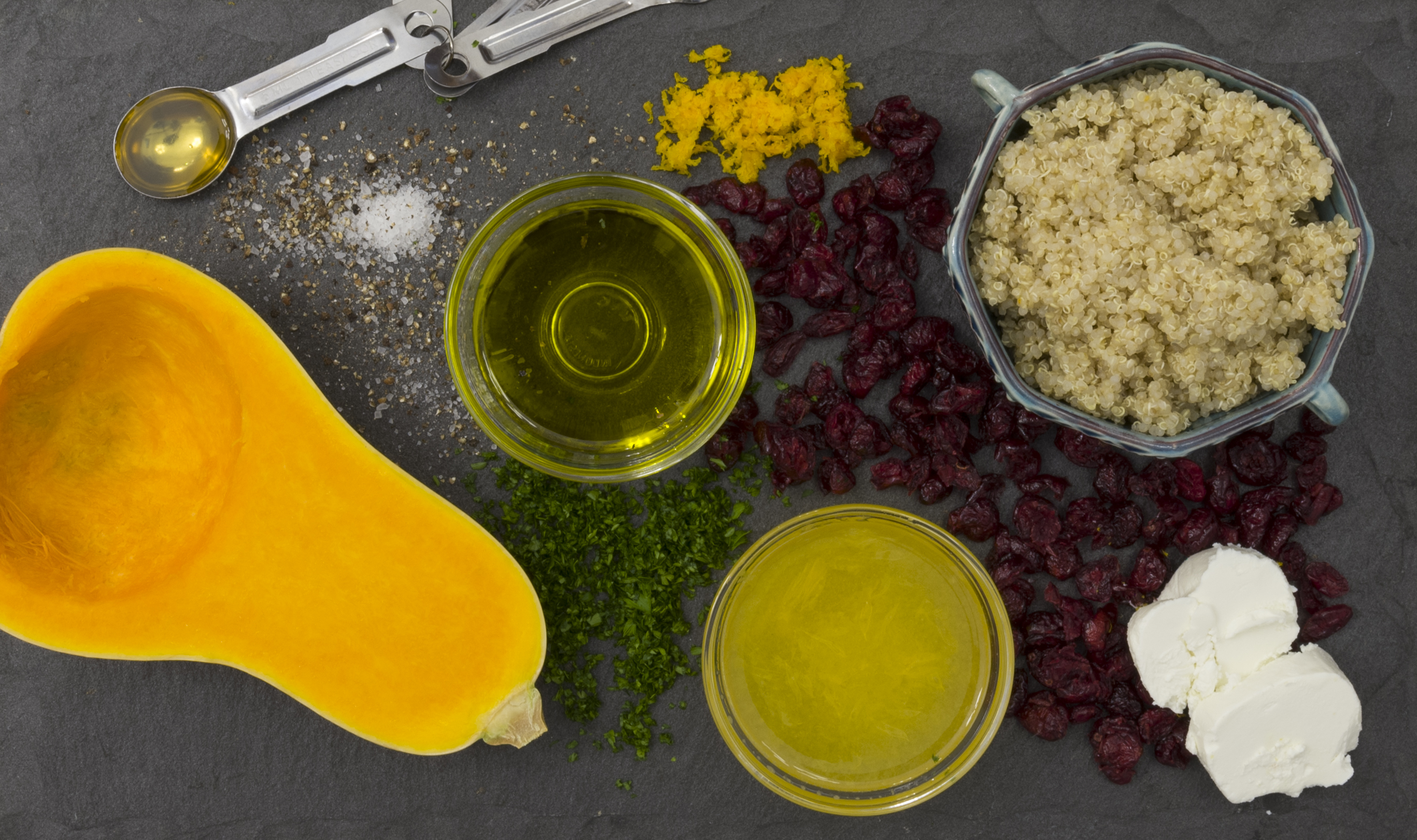 Preparation:
Step 1 Preheat oven to 375 degrees Fahrenheit.
Step 2 Peel and halve squash. Remove seeds and discard. Cube squash and measure 2 cups into a mixing bowl.
Step 3 Drizzle 2 tablespoons olive oil over squash and season with 1/2 teaspoon salt and 1/4 teaspoon ground black pepper. Mix well.
Step 4 Coat a baking sheet with non-stick cooking spray. Add butternut squash and roast for 30 minutes, tunring once, until tender. Remove from oven and allow to cool.
Step 5 Prepare quinoa with water according to package directions. Cool and season with 1/4 teaspoon salt.
Step 6 Combine squash, quinoa, feta, cranberries, and parsley. Mix well.
Step 7 Combine remaining oil, juice, zest, honey, and remaining salt and pepper. Add to quinoa salad and toss to coat.