Arnold Farms is one of several producers that provides SAGE venues with fresh, local produce through wholesale supplier Hearn Kirkwood. Here, Farmer Bob Arnold talks about tough love, trial and error, the supply chain, and his hopes for the future of our food system.
How'd you get into farming?
40 years ago, I got thrown out of college for the third time—and it wasn't for academic excellence. My mother was at her wit's end, and she said, "Bob, [there are] two things you're going to need in life—a job, and a new place to live." I'd always wanted to be a farmer, so I laid out my plan to her. She said, "I'll give you six months. If it works, you can stay at home. If it doesn't, you're out." And that's how I got started.
Why do you work with Hearn Kirkwood instead of selling directly?
It's hard to make connections with individual buyers. We'd have to have a fleet of little trucks, an army of men going out; it wouldn't be practical. It's much more efficient for us to work with Hearn Kirkwood. And it's better for SAGE. A restaurant doesn't need a farmer calling every other day, saying, "Hey, can you buy a box of tomatoes?" They don't have time. They need one person they can count on to source the right material.
How do you decide what to plant?
We grow things suited to our soil. Our farm is predominately sandy, so we stick to things like squash. Areas with heavier soils are good for cauliflower and spinach. And the overall good soil in between is great for corn, tomatoes, and peppers.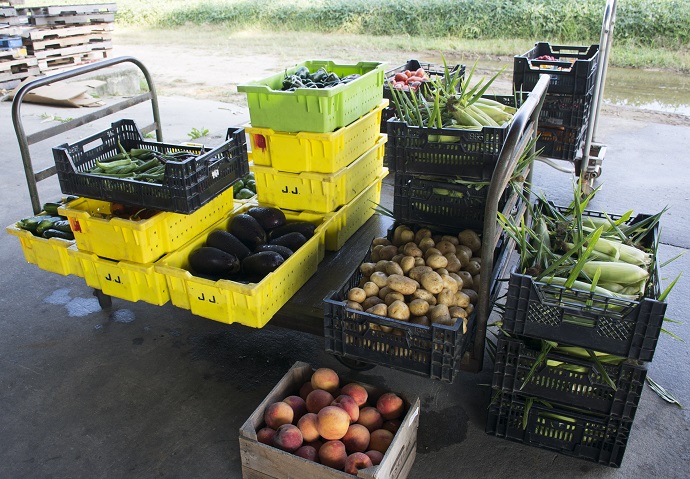 What are your goals moving forward?
A couple years ago, we radically changed the way we farm. We'd been doing a tremendous amount of plastic culture and irrigation. I knew how to do that very well, but I wasn't happy with the results.
What we're doing now is a no-till cover crop of clover and rye grass. The rye grass builds up organic matter and is a source of carbon. The clover is a legume, so it fixes atmospheric nitrogen. We leave it in the fields, kill it, cut little slits in the soil, and plant through that. So the soil has a vegetative mulch cover, and we're getting closer to achieving better soil health.
What would your ideal food system look like?
People are always telling me that our food system is broken, and it frustrates me. We have the most abundant, most diverse, and most affordable food supply in the world. If anything, it's too efficient.
I think the most important thing is to reintroduce people to their food and how to prepare it. People don't recognize the benefits anymore—not only the nutritional benefits of fresh food, but the cultural benefits of preparing it together and the emotional benefits of eating together.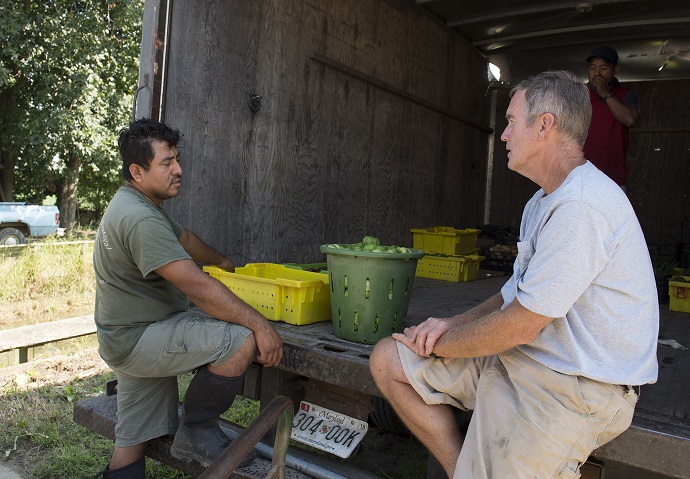 You're a big reader—do you have any book recommendations?
The King of California, by Mark Arax and Rick Wartzman, is a fascinating read about how big and powerful California agriculture is. As a farmer, knowing that [J.G. Boswell] was farming hundreds of thousands of acres, my mouth was left hanging open.