This tangy, creamy classic is thick enough to hold up as a dip for crudités, but it's just as delicious drizzled over a wedge of iceberg lettuce or a juicy roast chicken.
Yields: 4 cups
Ingredients:
1 cup spinach
1 cup chopped watercress
1 tablespoon fresh parsley
1 tablespoon dried tarragon
1 garlic clove
½ cup canola oil
1½ cups mayonnaise
1 tablespoon Dijon mustard
½ teaspoon Kosher salt
¼ teaspoon ground black pepper
1 lemon, juiced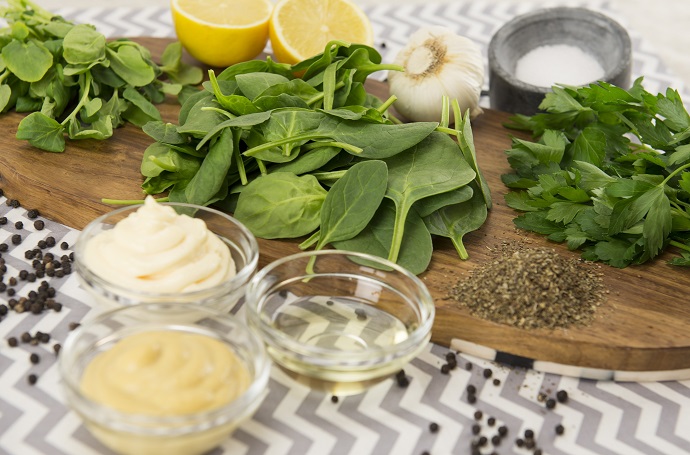 Preparation:
Step 1: In a food processor or blender, blend the spinach, watercress, parsley, tarragon, garlic, and oil until smooth.
Step 2: Add the mayonnaise and mustard and continue to blend until smooth.
Step 3: Stir in salt, pepper, and lemon juice.