This SAGE Chef-created dinner recipe is free of the top 12 allergens in the U.S. and Canada: eggs, fish, gluten, milk, mustard, peanuts, sesame, shellfish, soy, sulfites, tree nuts, and wheat.
Serves 6
Ingredients:
4 ounces button mushrooms
2-pound, 3-ounce beef eye of round roast
1 tablespoon vegetable oil
½ cup water
2 tablespoons plus 1 teaspoon Knorr® liquid concentrated beef flavor soup base
Fresh sage or rosemary for garnish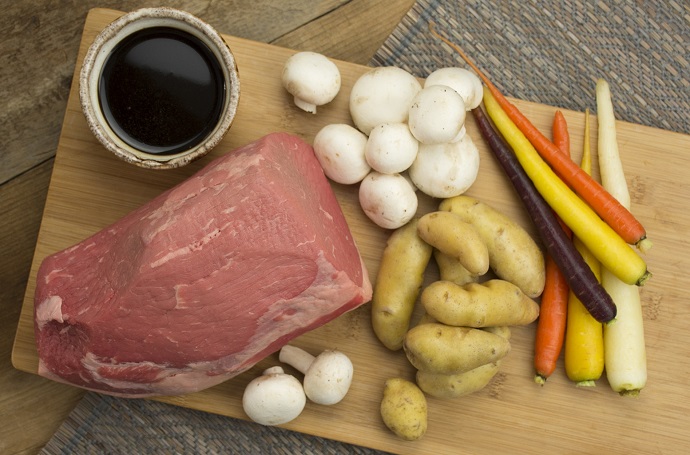 Preparation:
Step 1: Preheat oven to 350°F.
Step 2: Slice mushrooms.
Step 3: Pour oil into a pan over medium-high heat. Sear beef on all sides.
Step 4: Roast in an oven-safe casserole dish until internal temperature reaches 130°F.
Step 5: Remove from oven and allow to rest for 10 minutes before carving. Reserve juices.
Step 6: Heat skillet over medium heat. Add mushrooms and sauté until pan is dry.
Step 7: Deglaze the pan with water.
Step 8: Add beef base and reserved juices. Cook sauce to desired consistency.
Step 9: Pour sauce over beef and garnish with fresh herbs.