Fried dough-need we say more? These will melt in your mouth and have you feeling like you're strolling the streets of the French Quarter!
Yield: About 3 dozen
Ingredients:
1½ cups lukewarm water
½ cup granulated sugar
1 envelope active dry yeast
2 eggs
1¼ teaspoons salt
1 cup evaporated milk
7 cups bread flour
¼ cup shortening
Nonstick spray
Oil, for deep-frying
3 cups confectioners' sugar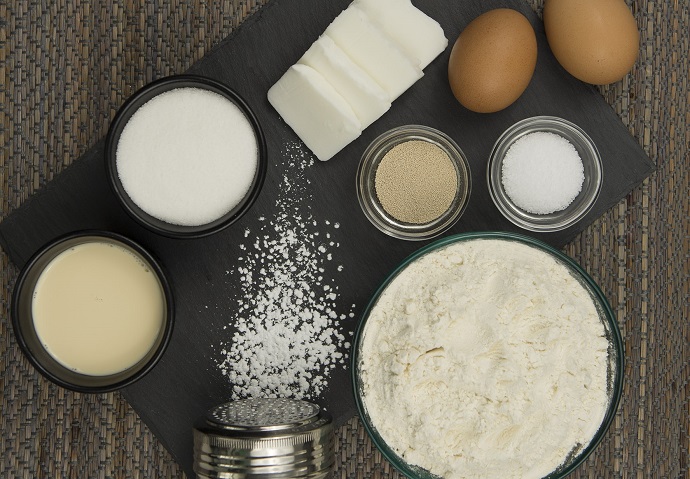 Preparation:
Step 1: Mix water, sugar, and yeast in a large bowl and let sit for 10 minutes.
Step 2: In another bowl, beat together eggs, salt, and evaporated milk. Mix egg mixture into yeast mixture.
Step 3: In a separate bowl, measure out bread flour. Add 3 cups of flour to yeast mixture and stir to combine. Add shortening and continue to stir while adding remaining flour.
Step 4: Remove dough from bowl, place onto lightly floured surface, and knead until smooth.
Step 5: Spray a large bowl with nonstick spray. Put dough into bowl and cover with plastic wrap or a towel. Let rise in a warm place for at least 2 hours.
Step 6: Preheat oil in a deep-fryer to 350°F.
Step 7: Add confectioners' sugar to a paper or plastic bag and set aside.
Step 8: Roll the dough out to about ¼ inch thickness and cut into 1-inch squares.
Step 9: Deep-fry. Flip when one side becomes golden. Allow other side to fry equally.
Step 10: After beignets are fried, drain them for a few seconds on paper towels or cooling rack, then toss them into the bag of confectioners' sugar. Hold bag closed and shake to coat evenly. Do this in batches while beignets are still warm.