Oatmeal isn't just for breakfast—this flavorful bowl topped with crumbled bacon, fresh tomatoes, and cool chives is a warm and satisfying way to nourish any time of day.
Serves: 6
Ingredients:
3 ounces cherry tomatoes
4 ½ tablespoons fresh chives
7 ¼ ounces raw bacon
1 cup chicken broth
½ cup whole milk
¼ cup water
¾ cup rolled oats
¾ cup shredded cheddar cheese
½ teaspoon ground black pepper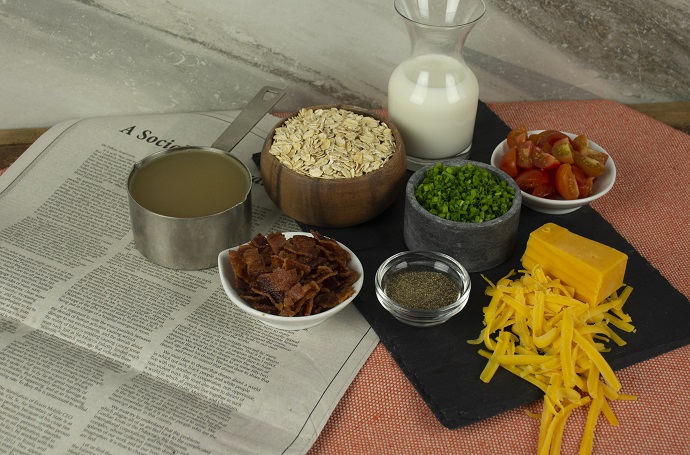 Preparation:
Step 1: Halve the cherry tomatoes and chop the chives.
Step 2: Cook the bacon and break it into crumbles.
Step 3: Bring the broth, milk, and water to a boil in a saucepan over medium heat.
Step 4: Stir in the oats, reduce the heat and simmer, stirring occasionally for 15 minutes until liquid is absorbed and oats are tender.
Step 5: Stir in the cheese, chives, and pepper. Top with the bacon and cherry tomatoes.