Greetings! Welcome to the first installment of our new blog series: "On the Road with RDs" where we invite you to follow along with our Registered Dietitians as they visit venues, teach communities, and continue their education in the wide world of nutrition. This inaugural post is from Nicole Sayre, our RD in the West.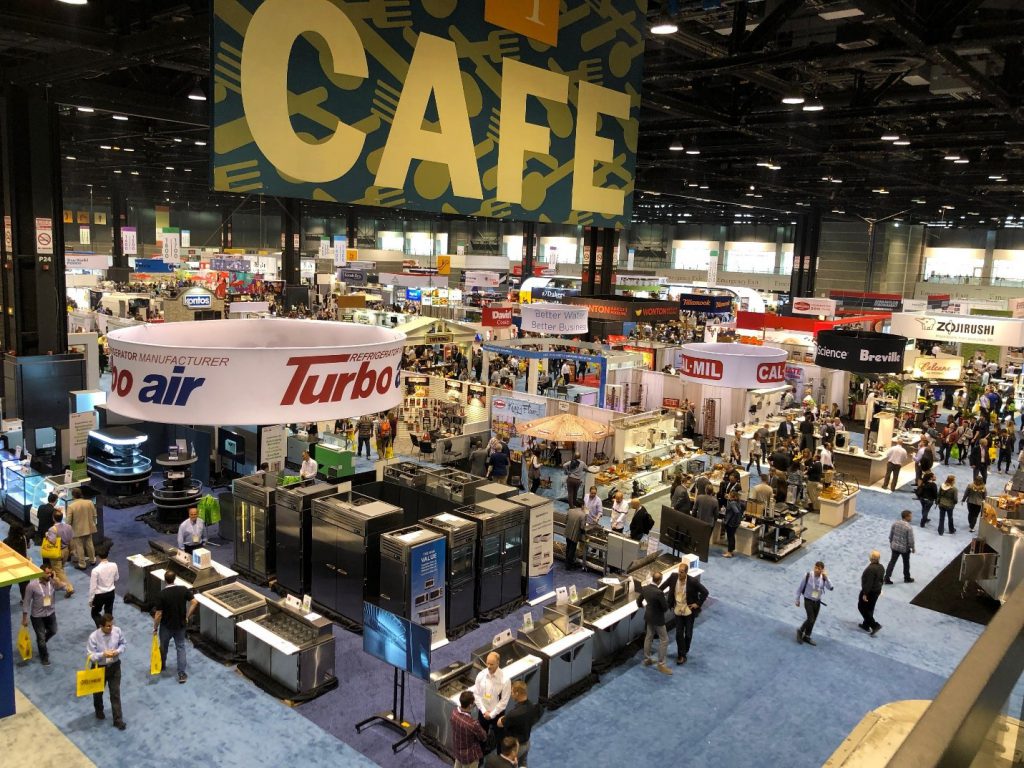 In May, I attended the National Restaurant Association Show in Chicago with colleagues from the Procurement Department. This isn't just any trade show — it's days of getting lost among thousands of food samples, watching dazzling culinary demos, and overloading on information about what's new in the world of food service. It's every Registered Dietitian's dream! With over 2,000 exhibitors, it was both fantastic and overwhelming — to say the least. 
Between sampling and more sampling, we checked in with some of our current vendors to discuss products we already purchase — from tea to dinnerware. We also met with potential vendors that could help us bring in exciting new items to our communities. I checked out the ingredient and nutrition labels of potential products to see if they meet our standards — minimal ingredients, few, if any additives, and clear allergen labeling.   
In a show that's all about trends, there was definitely one constant — sustainability. From compostable packaging to paper straws, it seemed everyone was trying to do their part to help protect the environment. We came away with some innovative ideas to help our schools meet their sustainability goals.  
I'm excited to see how products from this show may end up in a new recipe at a school test kitchen, or in a menu I'm reviewing. Although food service is a big industry with endless choices, what really matters is that our guests are served food that tastes good and fuels them well.