Welcome back to our All Foods Fit series! As part of our introduction to SAGE's All Foods Fit philosophy, we're exploring different components of food in greater detail: Fuel, Culture, Exploration, Togetherness, and Enjoyment.
Remember, All Foods Fit means that there are no "good" or "bad" foods. We eat many different foods for many different reasons — it keeps us nutritionally balanced, provides the opportunity to explore other cultures and flavors, and allows us to create long-lasting memories and enjoy the dining experience.
Let's check out some ways food helps shape our cultural experiences!
Around the world, dishes and recipes are passed down from generation to generation. Cultural food traditions help us preserve heritage, connect us to family, and offer a sense of comfort. And the cultural richness that food creates goes beyond the food itself. There may be something special or significant about a dish in the way it's prepared, its traditions, how it's enjoyed, and who it's enjoyed with. Food and dining experiences provide a connection between culture and customs and can bring families and communities together.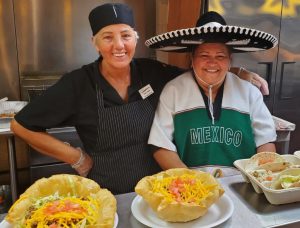 The communities that SAGE serves are also brought closer together by their own special food traditions, celebrations, and favorite dishes. For example, favorites in the New England area are very different from those in the Southern region. At SAGE, we recognize and honor these differences by providing unique menus tailored to each community.
Honoring cultural differences through food is a great way to practice humility and respect. Whether you bring a favorite dish to a party, try a new restaurant, or make a new recipe, food is a valuable way to share your heritage and learn about someone else's. Explore culture with SAGE! Check out some authentic Latin cuisine at our Paquito's® station or enjoy traditional Asian dishes at Pacific Thyme.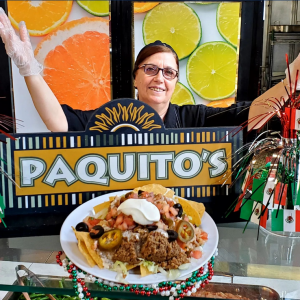 We engage with culture through food, which allows us to connect with our communities, honor traditions and practices, and celebrate holidays in unique, special ways. This also brings more curiosity, comfort, and enjoyment to the table and gives us the opportunity to create new memories. Think about your own family's traditions — what's one dish that's meaningful to you?
Stay tuned for future blogs where we'll discuss other components that make up our All Foods Fit philosophy.