Many of us remember drinking milk from those little paper cartons at school. The benefits are undeniable: bone-building calcium, muscle-building protein, energy-giving carbohydrates, and satiating fat, all in one delicious package. That's why milk—both hormone- and antibiotic-free—is a beverage staple at many of our SAGE venues.
One of SAGE's vendors providing this healthy drink is The Farmer's Cow, a six-farm dairy cooperative in Connecticut that provides milk and other dairy products to six of our schools in CT. Here's what sixth-generation farmer Kathy Smith of The Farmer's Cow has to say about farming, sustainability, education, and, of course, COWS!
How did The Farmer's Cow get started? A group of farmers thought, "We're in one of the most populated areas on the I-95 corridor between Boston and New York. Why do we need to ship in milk from California and Wisconsin?" They opened the idea up to anyone, and six farms joined in. The Farmer's Cow's been in existence now for 11 years, and it's still the original six farms.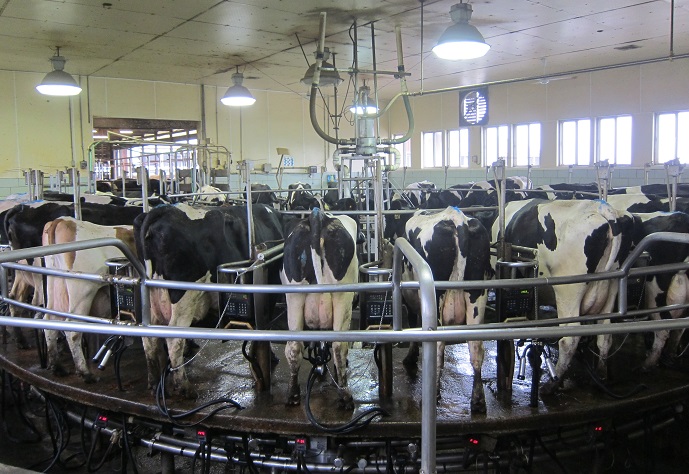 How did you get involved in farming? My great-great grandfather was a farmer. To my family, it's a way of life. It wasn't until I was in high school that I realized that most people didn't do what we did— how lucky we were to live in all this beauty, and to really understand where our food comes from.
What products do you offer? Milk, of course— The Farmer's Cow farms produce 25% of all the milk produced in Connecticut. We also sell cream, lemonade, iced tea, cider, eggnog, coffee, and eggs. Starting this summer, our eggs will be laid by free-roaming, cage-free hens. We're looking into cheese and butter, as well, and we sell ice cream sandwiches in seven flavors. We also have a retail "Calfe & Creamery" with soup, sandwiches, 30 flavors of ice cream, and a milk bar with fun flavors like cookie dough, grape, root beer, salted caramel, and toffee.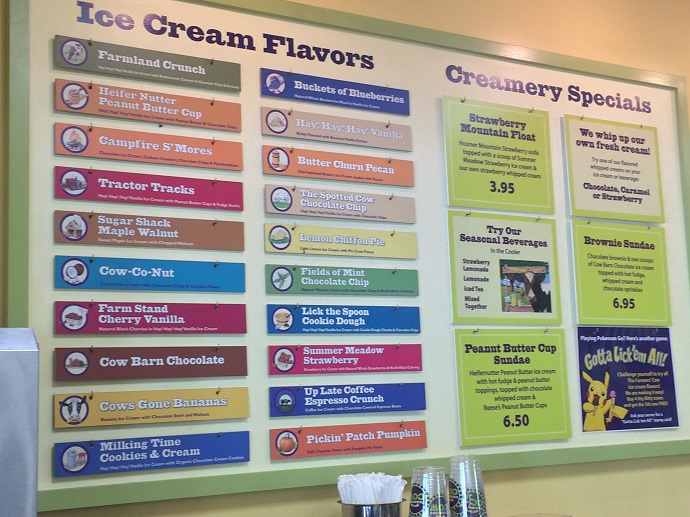 What procedures do you follow during milking? Before milking, each cow's udder is cleansed with sanitizer and then wiped down with an individual, dry washcloth. Afterward, each teat is dipped with a mild iodine solution to maintain healthiness. The government sets quality standards for milk; high quality earns a quality premium. To encourage cleanliness and high-quality milk, many farms share that bonus directly with the workers.
How has dairy farming changed over the years? Barns used to be designed for the farmer's comfort, keeping the farmer warm in the winter. Now, barns are designed for cow comfort, keeping the cows cool in the summer. When you give your animals quality care, they reward you with a quality product. They're our bread and butter—literally the butter.
Why isn't your milk organic? Our farms choose not to be organic because we want to be able to treat our animals if they're sick. Antibiotics are not routinely fed to animals in our herds. But if they become sick, we want to give them the best care—and sometimes that requires the use of an antibiotic. Treated animals are separated from the herd, and only returned after the milk is tested clean of any antibiotic residual. If your kids are sick at school, you take them out; you take them to the doctor; and then the doctor says it's okay for them to go back. It's the same thing.  We want to keep our cows healthy and give them the best possible care.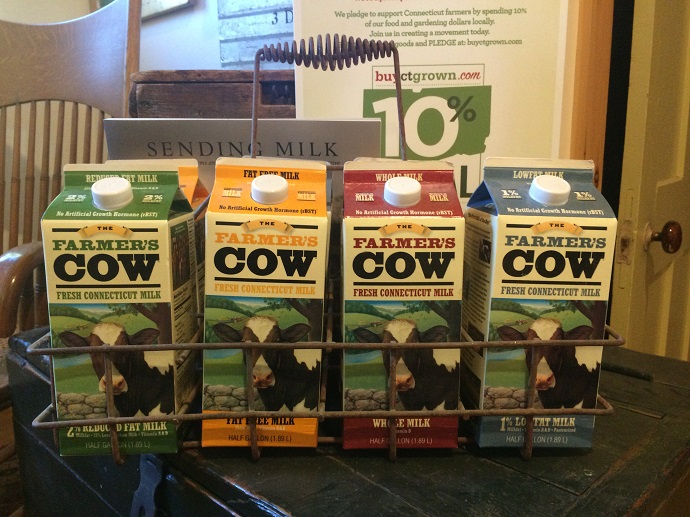 How do you contribute to a sustainable future? We believe in sensible sustainability—taking care of the land, taking care of the animals, and making sure something's there for the future. Our farms are committed to farmland preservation and keeping the land in agricultural production for the benefit of future generations.
What is the role of farmers in schools and education? The next generation wants to get back to its roots. Even schools—many with the help of SAGE—are focusing on quality products and better dining experiences. We can be a part of that. That's why we host farm tours; we want people to come see. This is where your milk comes from. This is how we treat the cows. This is what they're fed.
Tell me a little-known fact about cows? There are three places a cow truly loves a good scratch—over her tailhead, under her chin, and at the top of her poll [the top of her head, between her horns].