This perfectly sweet and slightly tangy sorbet makes a wonderfully refreshing summer treat!
Blueberry Sorbet
Yields 5 cups
Ingredients:
1 cup granulated sugar
½ cup water
5 cups fresh blueberries
¼ cup lemon juice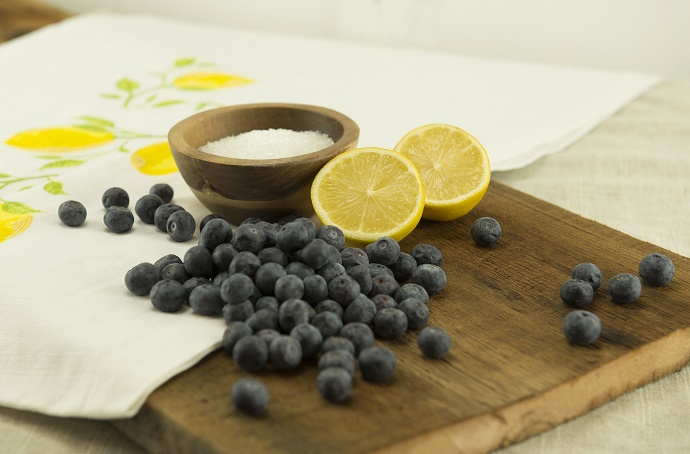 Preparation:
Step 1 In a small saucepan, combine water and sugar. Bring to a simmer, stirring occasionally to dissolve the sugar.
Step 2 Set aside to cool completely.
Step 3 Purée blueberries.
Step 4 Strain purée through a fine mesh sieve into a medium bowl, pressing firmly to extract as much juice as possible. Discard seeds.
Step 5 Add the lemon juice to the strained blueberry purée.
Step 6 Add the cooled sugar syrup to the blueberry purée and stir to blend thoroughly. Refrigerate until cold.
Step 7 Taste and add more sugar as needed, stirring two to three minutes to dissolve completely.
Step 8 Pour into an ice cream maker and freeze as directed.