SAGE is committed to sourcing locally. Local sourcing means our guests enjoy fresh, delicious products. It also means a boost for local economies and a reduction in our overall environmental impact.
Approximately 40% of our suppliers are within 150 miles of the venues they supply, and 30% are in the same state.
We source strategically, seeking not just vendors, but partners who work with us long-term to achieve performance and sustainability goals. One of our most established East Coast partners is Chesapeake Bay Roasting Company® (CBRC). They've been in business since 2002, and we've partnered with them for the past eight years. To date, their coffee is served in 16 of our venues.
The mission of Chesapeake Bay Roasting Company®, "to create, roast, and distribute the region's finest specialty grade, fair trade, organic coffees that contribute back to improving the health of the Chesapeake Bay," is directly aligned with SAGE's mission. We seek to foster community in all partnerships, and we're delighted to do business with a company that promotes clean waterways, educates the community, and makes a real difference in the Delmarva Peninsula.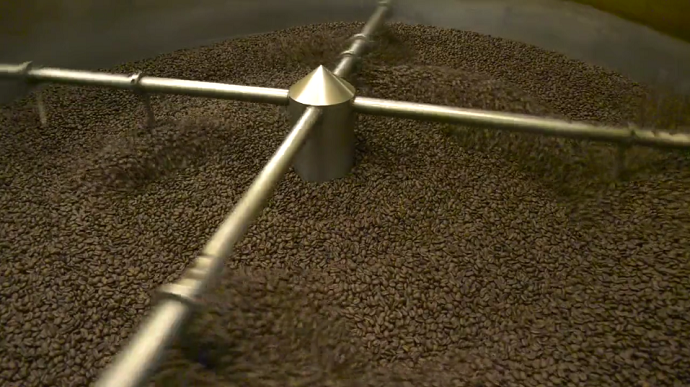 Here's what the team at Calvert Hall College in Maryland says about their partnership with CBRC: "At Calvert Hall, our customers love their coffee. It's fair trade, organic, and has a great flavor. We get a great product from a wonderful support team at CBRC. On top of that, they support local sustainability in the Chesapeake region and donate to improve the waterways, which is explained in their signage. This makes it clear to our customers that we both care about our impact on the environment."
By the Numbers
# of SAGE venues that serve Chesapeake Bay Roasting Company® coffee - 16
# of years SAGE has partnered with Chesapeake Bay Roasting Company® - 8
# of small-batch roasters SAGE partners with nationally - 25
Check out
this video
to hear from CBRC Founder Rick Erber.
We're very proud of our efforts to promote local and sustainable sourcing in our venues—and we're planning to do even more. Stay tuned for our next local sourcing spotlight!