The tender crumble of these subtly sweet, spicy scones is a welcome addition to any breakfast or tea table. Drizzle with a simple glaze (see below), serve with warm salted butter, spread with tangy orange marmalade, or top with a nutty dollop of clotted cream.  Try a spicy chai or a fruity herbal tea for a pleasing pairing.
Cinnamon and Currant Scones
Yield: 8 Scones
Ingredients:
1 ¾ cups all-purpose flour, sifted
¼ cup granulated white sugar
2 teaspoons baking powder
¼ teaspoon salt
1/3 cup unsalted butter, chilled and cubed
1/3 cup dried currants, chopped and divided
1 egg, beaten
1/3 cup half-and-half
All-purpose flour (to dust surface)
½ teaspoon ground cinnamon
1/3 cup powdered sugar
Water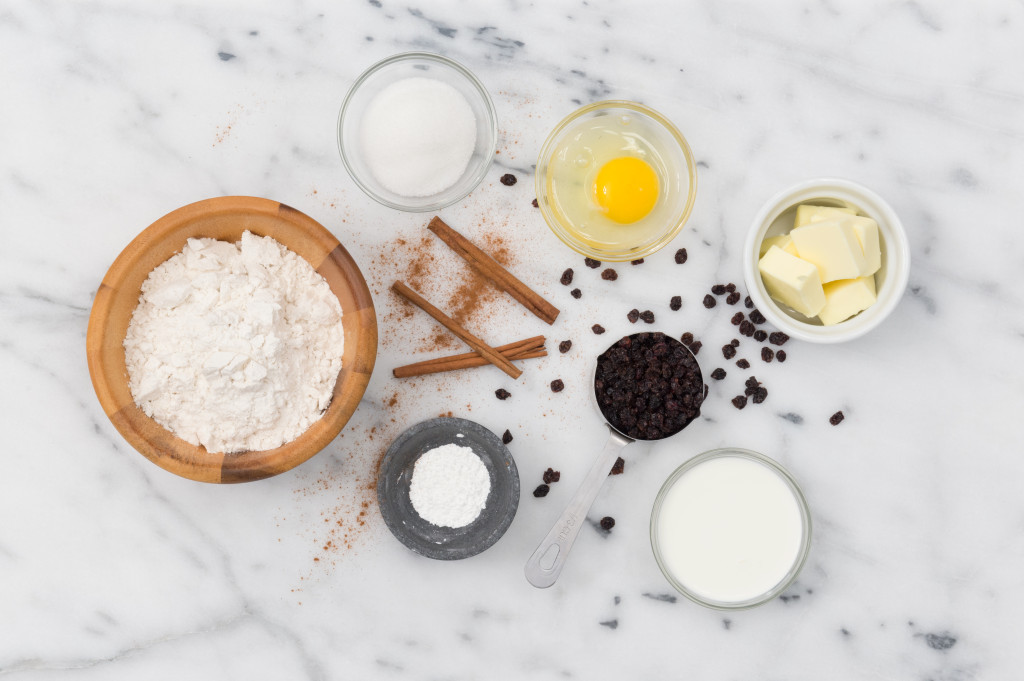 Preparation:
Scones:

Step 1 Preheat oven to 400 degrees Fahrenheit. Place rack in middle of oven. Lightly spray a large baking sheet with nonstick spray or line with parchment.
Step 2 In a large chilled bowl, sift together flour, sugar, baking powder, and salt. With a pastry blender or food processor, cut chilled butter into flour mixture until particles are the size of small peas. (If using a food processor, set to "pulse.")
Step 3 Reserve 2 tablespoons chopped currants for garnish. Stir remaining chopped currants and cinnamon into flour mixture.
Step 4 Add egg and mix gently. Slowly add just enough half-and-half for dough to leave the side of bowl and form a ball. Work dough quickly and don't overmix. Place dough on a lightly floured surface. Knead lightly 10 times. Pat or roll into an 8-inch round on cookie sheet. Cut into 8 wedges, but do not separate.
Step 5 Bake 15 to 18 minutes, or until golden brown.
Step 6 Remove scones from oven and allow to cool completely.
Tip:
It's important that your butter, egg, and half-and-half remain cold. If it's hot in your kitchen, freeze your butter before making scones. Prior to baking, place the tray of scones in the refrigerator for about 5 to 10 minutes to ensure that the scones remain cold.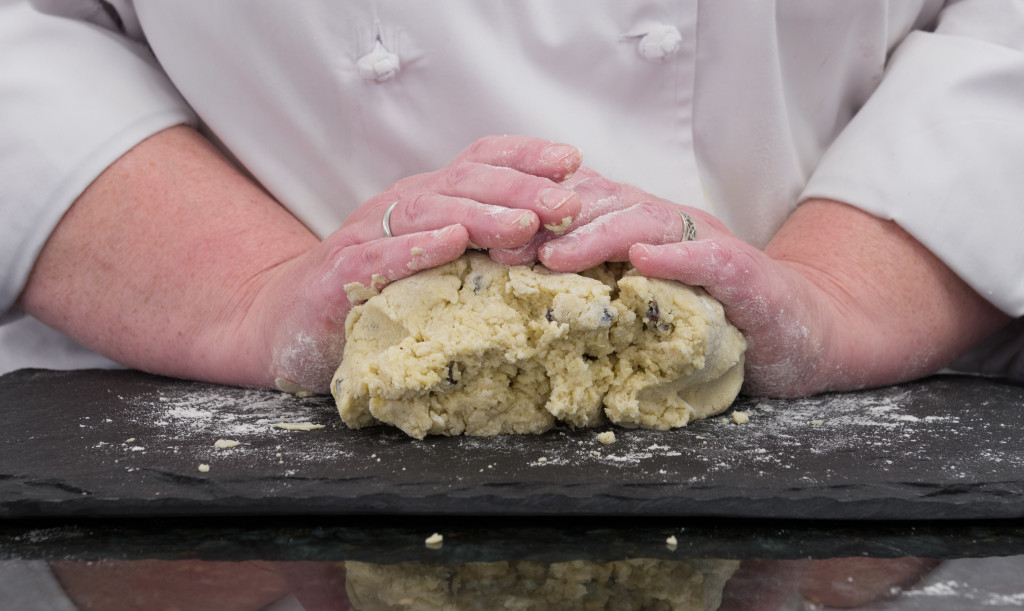 Glaze:
Step 7 To prepare glaze, place powdered sugar in small mixing bowl. Add water one tablespoon at a time until there's enough liquid to mix sugar completely.
Step 8 Drizzle glaze over scones. Use remaining currants to garnish.