At SAGE Dining Services®, our commitment to sustainability is visible in our efforts to use safe, local, and organic products whenever possible; to minimize waste; and to educate others about sustainable practices.
We create custom menus for each venue to showcase the products and flavors of each community, which often requires local sourcing and local skill.
We develop partnerships with local suppliers to increase the use of seasonal products, support sustainable local farming initiatives, and reduce fossil fuel emissions. In fact, 56% of our suppliers are local, which we define as within 150 miles of one or more of our venues.
We assist in planning, planting, harvesting, and using campus gardens as a source for herbs and vegetables, and as an educational tool for students. Over 70% of our venues have gardens!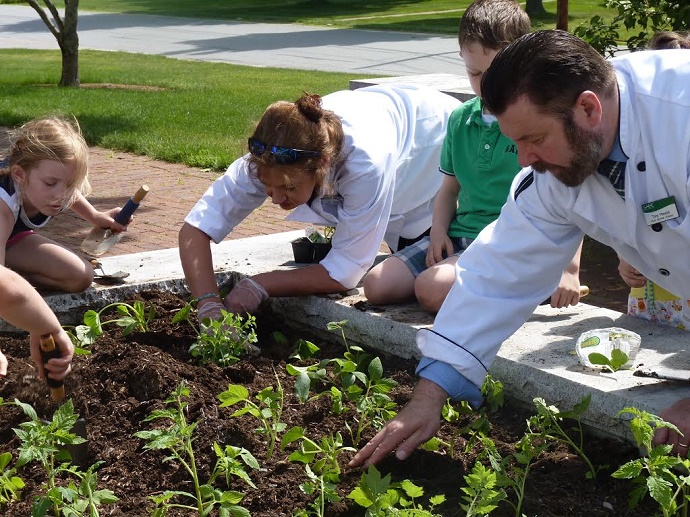 We encourage trayless dining to reduce water waste. We also encourage recycling, composting, and the use of reusable or biodegradable cutlery and serviceware whenever possible to minimize garbage production.
We support fair trade practices, meaning that we prefer to buy products made by workers who experience safe, healthy working conditions and earn fair wages. We also purchase Energy Star®-rated appliances, which are more energy-efficient than minimum production guidelines require. We abide by the Monterey Bay Aquarium Seafood Watch®, which recommends seafood fished or farmed in ways that have a lower impact on the environment, thus protecting sea life and habitats for the future.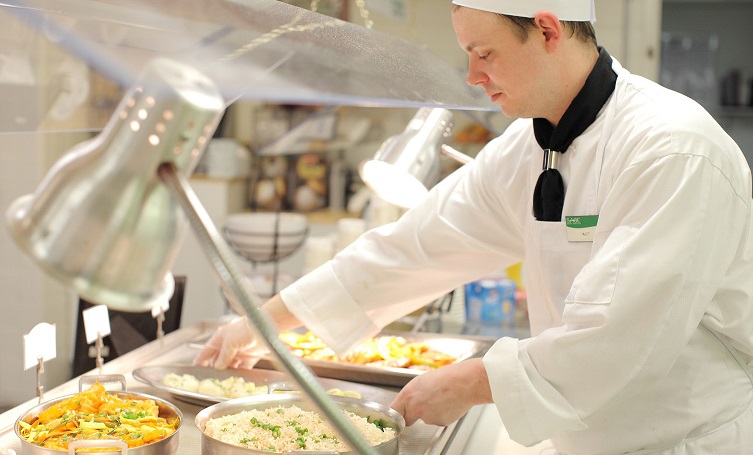 We emphasize the importance of sustainable sourcing through on-site merchandising with our "From Here. From Near.," "Organics," and "Sustainability" boards, as well as our "Meet the Farmers" program. We follow up online by publishing this blog and maintaining a social media presence focusing on community, nutrition, and sustainability.
At SAGE, we plan to be around for a very long time, and we want to make sure we set ourselves and our communities up for success by cultivating sustainable partnerships and contributing to a healthy environment.