Pair this dish with this Cuban Chicken Fricassee recipe.
Serves 6
Ingredients:
½ cup dry kidney beans, picked through
½ small onion
½ small red bell pepper
½ clove garlic, peeled
3 tablespoons dried oregano
½ teaspoon vegetable oil
6 ounces dry long-grain white rice
1¼ cups plus 3 tablespoons vegetable broth
1 teaspoon kosher salt
1 teaspoon ground black pepper
1 tablespoon paprika
½ teaspoon olive oil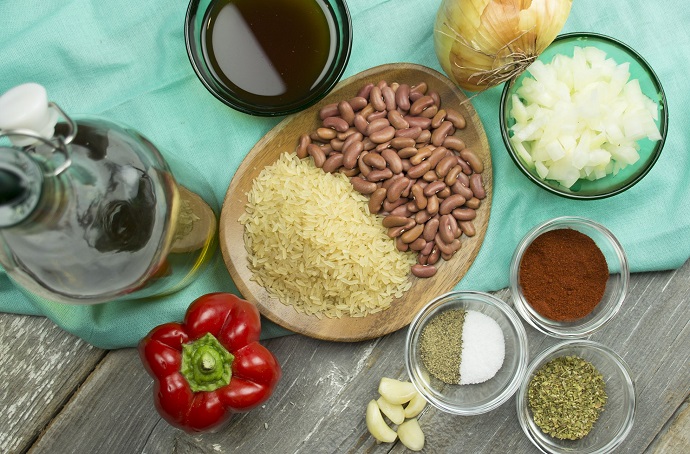 Preparation:
Step 1: Soak beans in water overnight. Drain in colander.
Step 2: Dice onion and bell pepper. Chop garlic.
Step 3: Put the beans in cold water and bring them to a boil. Turn off the heat and let them sit for 1 to 2 hours.
Step 4: Heat vegetable oil in a skillet. Add onion, pepper, garlic, and oregano. Sauté until soft.
Step 5: Combine broth and vegetables in a pot.
Step 6: Add rice and bring to a boil.
Step 7: Add cooked beans and stir.
Step 8: Return to a boil. Add salt, pepper, and paprika.
Step 9: Reduce heat and simmer for 30-35 minutes. Stir in olive oil just before serving.