EARTHDAY.ORG chose Restore Our Earth™ as the theme for Earth Day 2021, and at SAGE, we focus every day on doing what's best for the environment and the communities we serve. Our commitment to sustainability means partnering with clients to make environmentally responsible choices and developing innovative solutions that have a positive impact on people and the planet.
During the pandemic, packaging food has been necessary at times for safety reasons, but we've limited our use of single-use disposable products. We've encouraged Managers to discuss options for service style with clients and offer reusable items whenever possible.
At Moses Brown School in Rhode Island, our Team Members have been serving food in OZZI® reusable containers, supporting a company headquartered about 20 miles away. They've been showcasing the meals and packaging on Instagram, leading to their selection as the Social Media Winner of the 2021 OZZI® Earth Day Contest.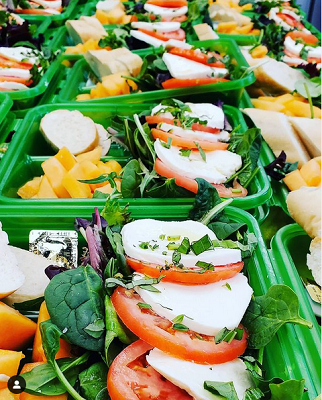 One of our major initiatives for the 2021-22 school year is a new program focused on reducing waste. Some of our communities have already achieved nearly 100% waste-free dining, and we hope that more will soon follow those best practices. This will help preserve the land, water, labor, energy, and money needed to produce, prepare, and discard food throughout the supply chain, from farm to table.
We'll train our teams to measure storage waste, production waste, service waste, food recovery, and compost. Through this process, they'll discuss strategies to reduce waste, track their progress, and learn how to be more efficient and sustainable with their purchasing and production practices.
Our sustainability approach also includes:


Cooking locally sourced food from scratch, in small batches.


Researching suppliers to make sure their products meet our standards.


Educating communities about where their food comes from.


Supporting on-campus gardening and using harvests in meals.


Encouraging trayless dining, waste reduction, recycling, and composting.


Converting used cooking oil into biofuel.


Supporting fair trade practices.


Using paper straws instead of plastic ones.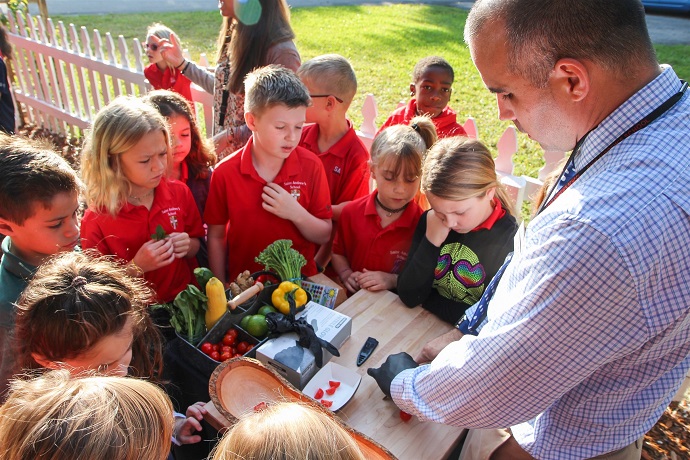 We ask our clients what their sustainability priorities are and work closely with them to meet their goals. We seek input from environmental groups, facilities leadership, and any other community members who want to share their ideas. It's important that we keep evolving and finding new ways to protect the environment.
There are plenty of steps you can take to help!


Start your own garden at home.


Buy local ingredients from farmers markets.


Bring reusable bags when you go shopping.


Recycle as much as you can.


Walk or bike instead of driving to nearby locations.