Wouldn't it be amazing to have someone come to your house and cook you delicious, yet nutritious meals? While the luxury of a personal chef may not be feasible for everyone, having delicious, easy to prepare meals is within your reach. By putting in just a few hours of work on the weekend you can set yourself up for a week of fresh, home-made meals. How? By doing some prep work!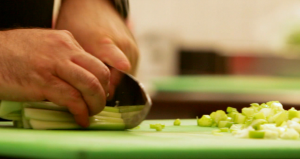 Prepping food on the weekend does take some planning. You can fully invest and plan out every meal for the whole week or just prepare some staple foods to have on hand that make things easier. After grocery shopping and gathering your storage materials, get started with some of the tips below.


Slice and chop. Cut up fruits and vegetables to make them easy to reach for as snacks or add to dinner dishes.


Cook and cool. Hard boil eggs, cook and cool grains (pasta, quinoa, etc), grill chicken and vegetables.


Grab and go. Divide your snacks so they are easy to grab and go by putting things like home-made trail mix and granola into single serving bags.


Quick fix. Bake a nutrient packed muffin for quick breakfasts or mix up some overnight oatmeal.


Frozen dinners. Make a casserole or lasagna and freeze for super busy nights.


By putting in some extra time on the weekend you can enjoy the luxury of relaxing during the week!