The SAGE Standards are the guiding principles to which we adhere. They're our promise to our campus communities—fresh, wholesome, made-from-scratch food that pleases a variety of palates and meets a variety of dietary needs. We feel good knowing that our Standards support the health of our communities, their environments, and their local economies.  We'll touch upon these Standards in a series of upcoming posts.
SAGE Standard #1: "We cook from scratch, using local and campus-grown ingredients where possible."
What We Do
We make food from scratch as much as possible. That means we often make our own breads, pastries, and soups. We feel it's important to put the effort in to make a better product for our communities.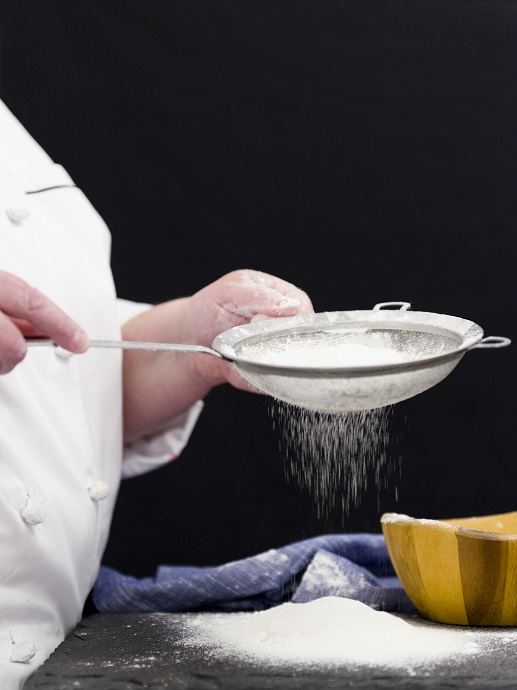 From meat and dairy, to produce and grains, to an array of organic products, we purchase the ingredients for our delicious from-scratch dishes from more than 800 local and regional suppliers. To be considered "local," a supplier must be located within 150 miles of campus—and 56% of ours meet the bill. We regularly recommend a variety of local providers to our schools, and we enjoy developing purchasing relationships with the community's favorite local providers.
We also encourage our schools to establish their own gardens (if they're crunched for space, even an herb box is a good start). Over 150 of our venues have on-site gardens or farms, and in many locations, SAGE helps with planting, upkeep, and harvesting in addition to incorporating the produce into seasonal meals.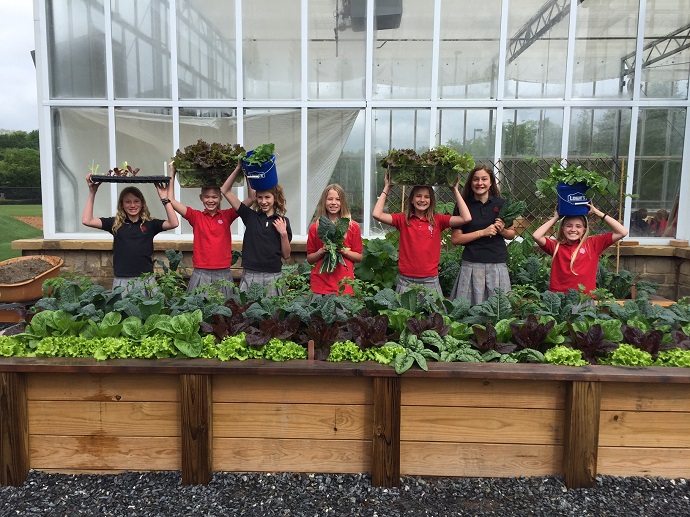 We make a point of featuring local and campus-grown food in our dining halls, so that the whole community gets to know where, and by whom, their food was grown. Our "From Here. From Near." program highlights local and campus-grown ingredients, and our "Meet the Farmer" shares the story of the farmers who grew them. Our "Organic" board shares the organic offerings available that day.
Why We Do It
When we cook from scratch, it tastes amazing. Fresh ingredients chosen and prepared by an experienced chef make for a great meal.
Cooking from scratch also means we know exactly what's in our students' food. We know the protein and produce are fresh; we can avoid the use of preservatives; we can make substitutions for common allergens; and we can use our online allergen filter and ingredient list to share that information with our students.
Getting fresh ingredients matters just as much as knowing exactly which ingredients are present. The nutrient content of fresh fruits and vegetables declines rapidly after harvest, so the sooner those fresh products reach our students, the more nutrients they contain. Local purchasing reduces the amount of gasoline used in transporting food, and the amount of preservatives necessary to keep food fresh in transit. It also supports the local economy by keeping schools' money within their students' communities.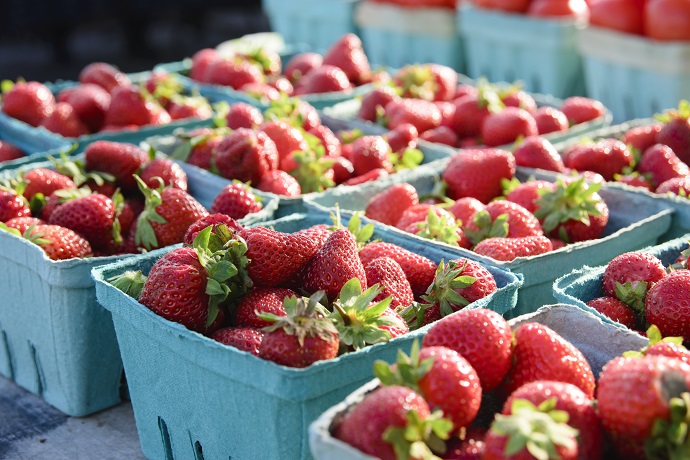 In addition to fantastic fresh produce, on-campus gardening and farming offer academic and physical enrichment for students by serving as a focus for science classes, volunteer and extracurricular work, independent research and experimentation, and community enrichment.
Scratch cooking with local ingredients isn't just about being environmentally friendly and making great-tasting food (though it accomplishes both). It's about cultivating a sense of community and local pride; about giving something back to the economy, the people, and the place that come together to sustain us. There's something deeply human about using the land under your feet to grow food, and using that food to make meals for the people you care about—family, friends, neighbors, classmates. And it sometimes seems that growing something up from the roots can help you find your own.