Spring is here! It's the season of new beginnings, so try some new and different fruits and vegetables. Find some foods that are similar to old favorites and not only will your taste buds thank you, but you'll be gaining different vitamins and minerals as well!

If you like broccoli, try cauliflower. Like broccoli, cauliflower is a cruciferous vegetable. It's full of fiber and is an excellent source of vitamin C, manganese, antioxidants, and vitamin K.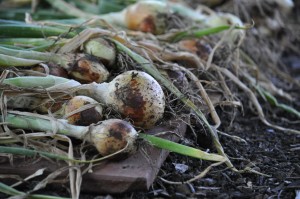 If you like onions, try shallots. Shallots have a more mild, slightly sweeter taste compared to onions. They contain iron, which helps support red blood cells and transport oxygen in your body.
If you like arugula, try watercress. Similar to arugula, watercress has a peppery flavor and is a delicious addition to mixed salad greens. Antioxidants, like carotenoids, lutein and zeaxanthin, are part of its nutrient profile, promoting eye and heart health.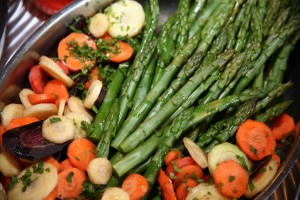 If you like Brussels sprouts, try asparagus. Asparagus has a distinct, slightly bitter taste, and can be enjoyed in a variety of ways: broiled, roasted, or blanched. It is loaded with nutrients, such as folic acid, vitamins A, C, E, K, and is high in fiber.
As the saying goes, variety is the spice of life and there are plenty of springtime veggies and fruits beyond this list. Visit www.eatwellguide.org for more suggestions.