The gardens at Meadowridge School in Maple Ridge, British Columbia have been under construction for the past year—but lucky for our SAGE Team, they're coming back in full bloom! The four-year-old organic garden, run by Meadowridge's outdoor experiential education coordinator, James Willms, is composed of a 10'x 20' greenhouse and 12 raised garden beds with automated irrigation. Because students are the primary gardeners, the edible gardens are timed for harvest during the school year. Students grow beans, cucumbers, garlic, kale, lettuces, onions, peas, pumpkins, radishes, squashes, sunflowers, tomatoes, and dwarf apple trees, which are a particular source of temptation to the local deer.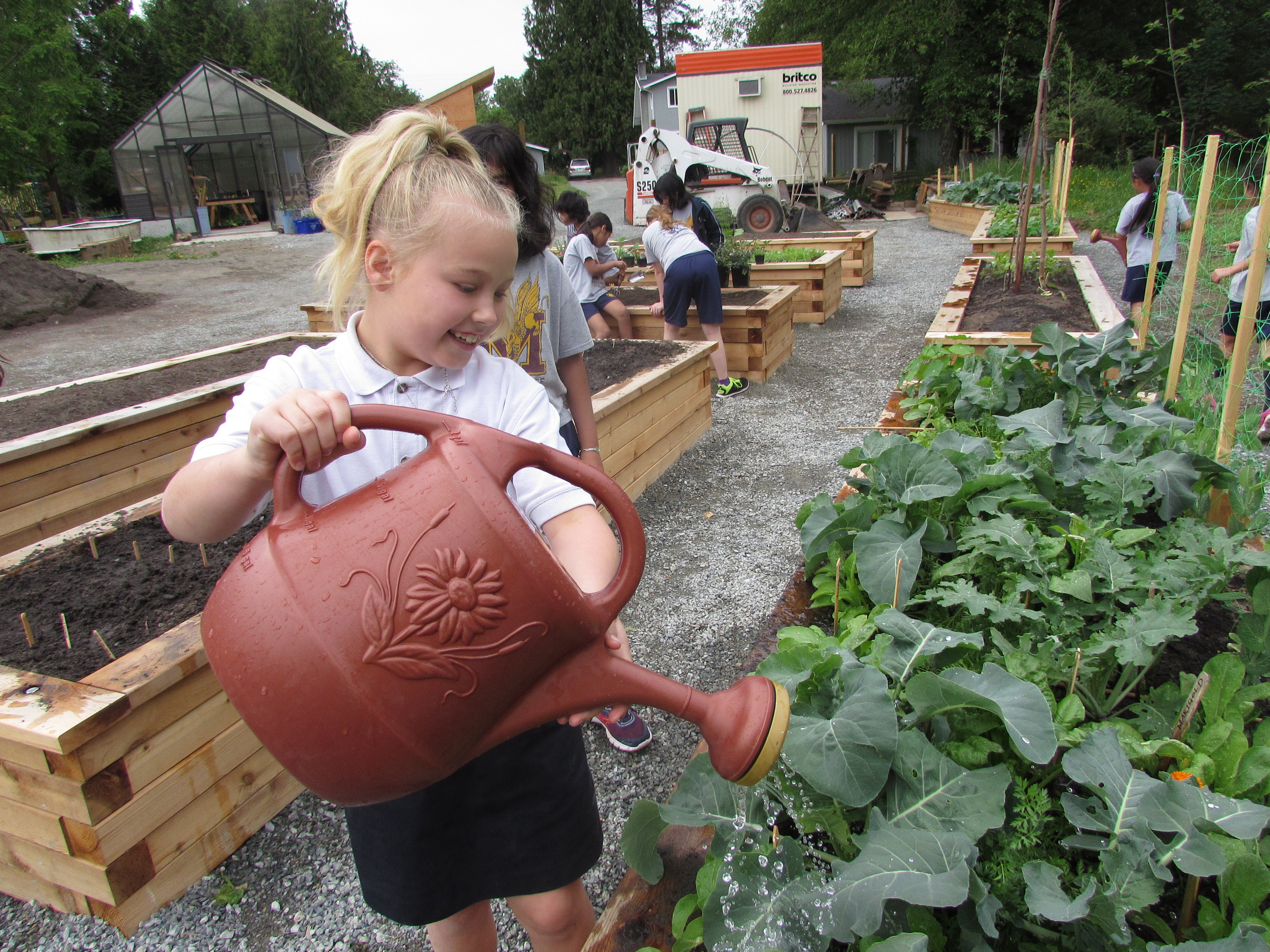 Sustainability and hands-on education are the principles underlying the decisions made at Meadowridge. The intent of the garden is to be a daily learning space for students, who prep the soil, plant and tend to the crops, and reap the harvest. The range of their projects is incredible, but each pairs a theoretical concept with a tangible experience:
This past fall, Grade 1 planted a pollinator garden with lots of colorful flowers, which attracted butterflies, hummingbirds, and honeybees. As a result of what they'd learned in class, they included some plates of sand so the butterflies could "puddle," or ingest the minerals they need to survive.
This spring, classes tested the levels of vitamin C in different types of garden-grown produce to see if the real levels agreed with published numbers.
Students in the Transitional Language Program developed their spoken English by working in the gardens and asking questions about the growing process before conducting tours for Meadowridge staff. The tours provided a concrete topic to discuss, as well as the opportunity to practice speaking English with adults.
Next year, Grade 10 students will research best practices, plan, and build a system of rain barrels for the newly re-established garden as their Community Project.
The Middle School Garden and Service Clubs will turn and distribute compost, a recurring task that will teach them about decomposition, the chemical makeup of food, and the physical labor involved in gardening.
As Willms observes, students "hear a lot about big concerns: climate change, food security, pesticides, GMOs. The garden gives them experience and a frame of reference. It's on a small scale, but it allows them to make tangible connections they wouldn't otherwise."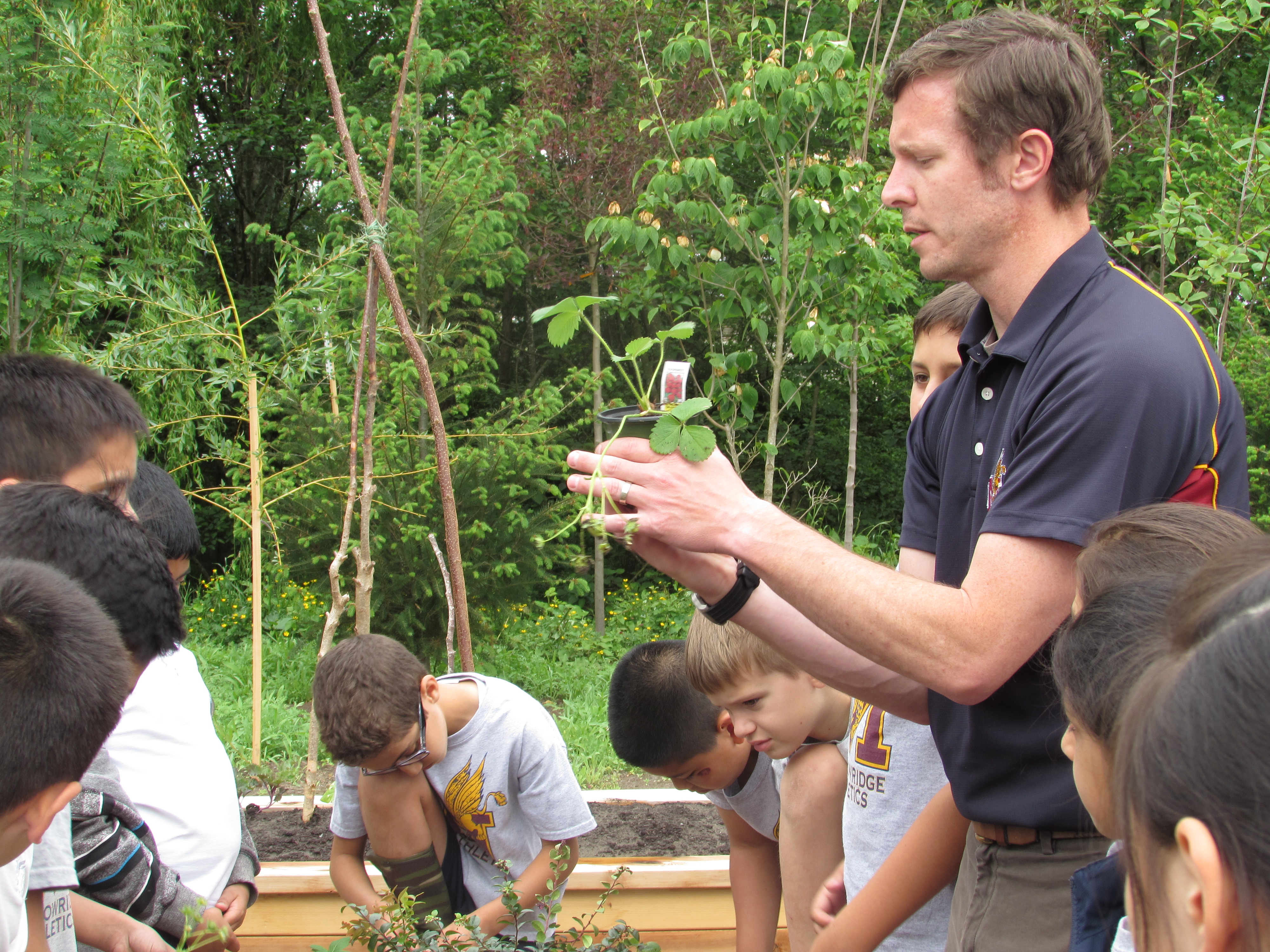 Underlying these varied educational experiences are plenty of fantastic fruits, herbs, and veggies—and SAGE takes all we can get! In the past, we've used parsley, cilantro, basil, mixed greens, zucchini, pumpkins, and butternut squash. According to Food Service Director Gary Riemer, we've used the herbs and veggies in soups, sauces, main dishes, and even desserts like Chocolate Zucchini Cake—which has proven a great way to get students to eat their veggies!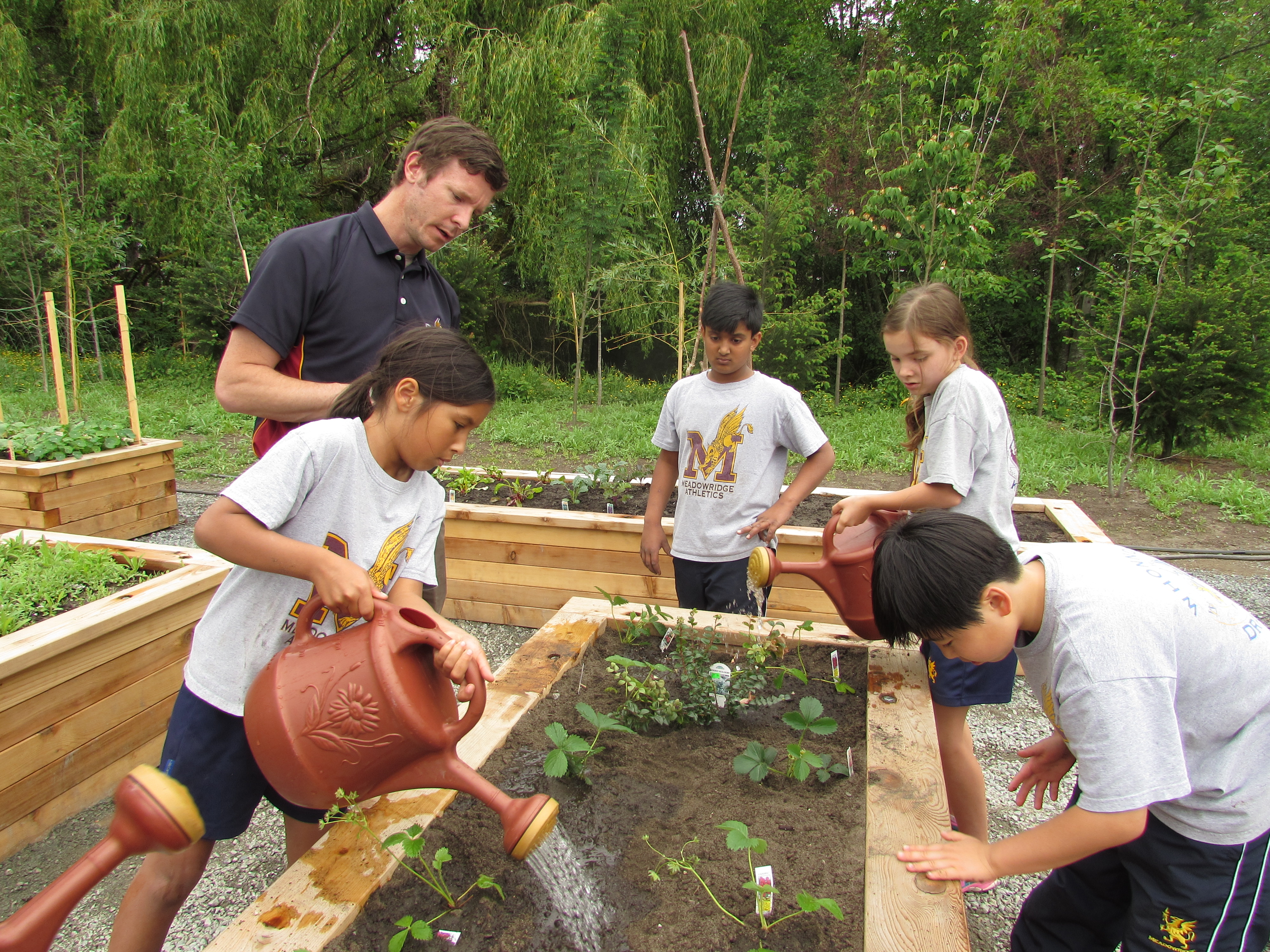 We're looking forward to even more bounty as the gardens grow back. We've heard tantalizing rumors of heirloom carrots and tomatoes, and we're hoping to time this year's annual Fall Harvest Supper just right so that we can serve Meadowridge's own fresh, local produce to the senior citizens who come to dine with the senior class. Beyond that, Willms has some ideas for the future, like creating an outdoor kitchen where students could learn to cook with fresh, seasonal produce from the gardens and greenhouse. We can't wait to see what's next!