[caption id="attachment_22456" align="alignright" width="300" caption="Notre Dame of Maryland University Herb Garden"]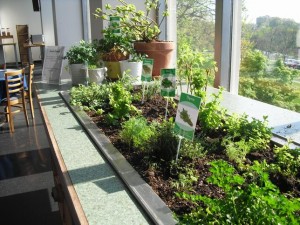 [/caption]

Many herbs and spices contain polyphenols, a powerful antioxidant. There is no true way to prevent cancer or heart disease, but polyphenols are proven to reduce your risks and enhance overall health. These antioxidants can be found in fruits, vegetables, legumes and even wine and chocolate.
Typically, fresh herbs and spices contain higher levels of antioxidants than dried versions. However, the two can be used interchangeably; double the amount for fresh if the recipe calls for dried.
Here are some great ways to bring herbs and spices into your life.
[caption id="attachment_22459" align="alignright" width="300" caption="Thayer Academy Window Garden"]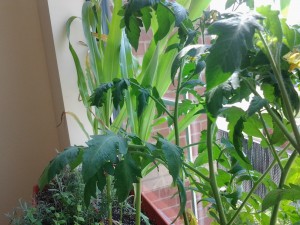 [/caption]


Cinnamon has a sweet earthy flavor. Sprinkle it on oatmeal, add some to chili or simply mix with apples for a treat.


Turmeric has a pungent flavor with hints of orange and ginger. Sprinkle on a hard-boiled egg or mix half a teaspoon with one cup of Greek yogurt and use as a dip or sandwich spread.


Thyme has a subtle minty flavor. Rub fresh thyme into salmon as a marinade.


Rosemary has a pine flavor with a hint of lemon essence. Add dried rosemary to mashed potatoes and vegetable omelets.


Sage (our personal favorite) has an earthy flavor with a hint of sweetness. Sprinkle some on top of pizza or add fresh sage to an omelet.